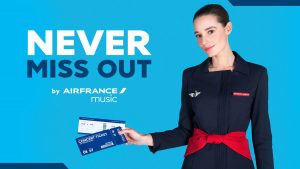 Air France Music is launching concert search engine "Never Miss Out", which was developed in association with General Pop, BETC's entertainment production entity.
Is the concert by your favourite performer sold out? "Never Miss Out" allows you to find new concert dates and book tickets to go, from a selection of nearly 300 artists listed. What is unique about the concert search engine is that it will search concert dates world-wide and only feature dates where there are still spots available, then direct you to a ticket seller and match Air France flights to bring you there.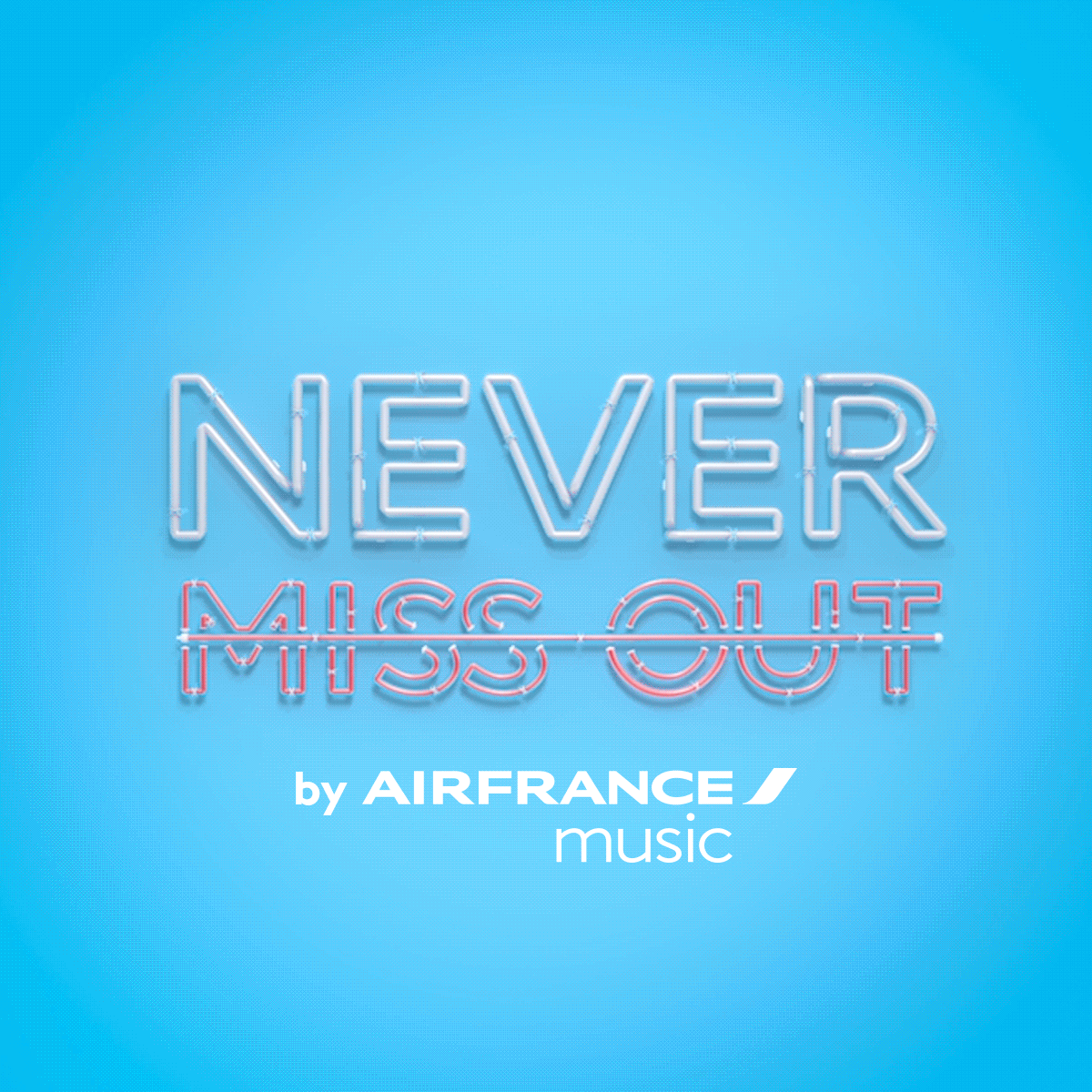 Since 1999, music has been an integral part of the Air France brand's DNA. By offering relaxing and captivating playlists on board its flights, or by choosing revolutionary artists and tracks for its ads (Chemical Brothers, As We Fall, Glass Candy, Rone), all curated by General POP, music has gradually become an essential part of the brand universe, and almost 20 years later, it is almost inseparable.
The airline's strong relation to music  was further concretised in 2010 with the creation of the Air France Music label, in collaboration with BETC Digital and General Pop.
Never Miss Out follows the line of pop-cultural nuggets that General POP has produced for Air France over the years, such as the hugely popular "Cinema To Go" in 2016 or the "Gomme a Macher" in 2017.
This new service responds to a strong trend in the music market. According to a study conducted by the YouGov France research institute, more than three-quarters of French people are prepared to travel to see a concert by their favourite artist. More than a quarter of them would be willing to travel abroad to see the concert.
Source: BETC