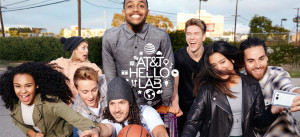 US mobile network AT&T has announced the launch of a year-long program of mobile content marketing videos featuring 10 digital creators drawn from a variety of areas. The project, called AT&T Hello Lab, aims to produce community-driven content and move towards an unprecedented long-term commitment to co-creation with digital influencers.
The program, created in collaboration with Fullscreen's Strategic content Group, will aim to connect internet 'mega-influencers' to their communities through mobile video, live experiences, podcasts, competitions and more.
By connecting with innovative creators who have embraced mobile and other new channels, AT&T is hoping to create a mix of cross platform programming and live experiences which will live across the creators' channels and engage their audiences in unique ways.
Among the creators signed up for the initiative so far are YouTube star Grace Helbig, travel videographers Damon and Jo, magician Collins Key, musicians Us The Duo, former professional basketball player turned Instagram comedian Brandon Armstrong, and Snapchat personality Shaun McBride.
"We're innovating with this new generation of creators because it's a great way to connect what we do with an incredible new form of storytelling," said David Christopher, CMO of AT&T Mobility. "This digital generation's creativity, empowered by wireless networks and smartphones, is changing the way we create and consumer entertainment for the better."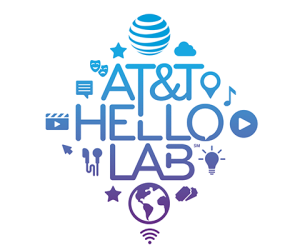 The program is launching with Damon and Jo's Dare to Travel, a fan-driven travel series on YouTube where the audience co-creates and participates using themed cards to determine the next travel the pair will undertake. As well as weekly YouTube videos, Damon and Jo will connect with their audience through Snapchat, Instagram and Twitter.
"Today's generation of digital-first creators form extremely powerful connections to their legions of fans," said George Stompolos, CEO and founder of Fullscreen. "Marketers need to respect and enhance that connection in order to make an impact with their brand message. With Hello Lab, AT&T is taking a longer-term, collaborative approach to content creation and marketing that adds value to both the creator and the fan. This is how it should be done."
"The great thing about this program is that AT&T is really taking the time to figure out what is important to us and our community then finding ways to let us explore those creative ideas," said Grace Helbig. "They're putting faith into a girl that talks to a camera alone in sweatpants. They get it."
Source: Mobile Marketing