AppOnboard Inc, the premier developer of interactive, Full-Fidelity Demos of mobile apps, has raised $4M from Troy Capital Partners, London Venture Partners ("LVP") and a syndicate of VCs and CxO luminaries of the mobile app ecosystem including the original creator of Google AdSense Eytan Elbaz. AppOnboard's proprietary, patent-pending technology transforms any mobile app into a fully immersive demo for end users to experience an app before choosing to download from the App Store.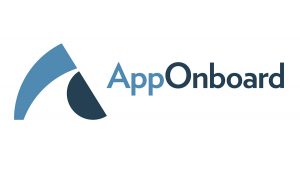 The app economy is larger than ever — mobile revenues grew 40 percent in 2016 with app developers grossing $37 billion, excluding any advertising revenue. Roughly half of that goes back in the ecosystem for User Acquisition (UA) – or paying for downloads. AppOnboard works with Zynga, Glu, Jam City, Scopely, Pocket Gems and a host of other top grossing app developers to drive higher quality users to the App Store. AppOnboard's superior User Acquisition tools vastly outperform today's banners, interstitials and even videos.
"AppOnboard's Full-Fidelity Demos are remarkable recreations of our apps", says Ankur Bulsara CTO of Scopely. "Engagement on these units are delivering tutorial completion rates at or above our actual game! We are excited to unlock the potential of these high-converting and quality-driving ad units."
AppOnboard's Full-Fidelity demos are virtually indistinguishable from the core-loop or onboarding experience of an actual app. This technology gives mobile developers a powerful, first-hand R&D tool that empowers their product teams to improve all aspects of their app's user experience. From patent-pending chronological heat map analytics, to the sight, sound, motion, and physical touch analytics that its dashboard provides, AppOnboard allows developers to see in real-time how users interact with the Full-Fidelity Demos of their apps. This insight facilitates updates without App Store re-submission, and even allows for conceptual app evaluation without full development or launch to market.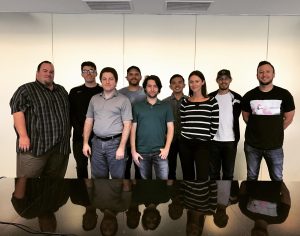 AppOnboard Co-Founder and CEO Jonathan Zweig — creator of 14 of the first 100 native iOS apps — was previously CEO and President at AdColony, which he also founded and sold to Opera in 2014 for $350M.
"Apple's App Store and Google's Play Store are the greatest distribution channels in history," said Jonathan Zweig, CEO and Co-Founder of AppOnboard. "With our new technology, we support these stores with high lifetime-value users and reveal to developers a new level of detail on their marketing audience not before accessible through simple mobile advertising."
AppOnboard carries a user's actions from demo through to download, bringing a completed level or earned in-game content with them into their new app selection. The technology's Full-Fidelity demos also contain built-in anti-fraud protection that vets every new download as a real human being to prevent fraudulent bots from charging advertisers.
"This is a sector of the mobile gaming industry that is ripe for disruption," adds Samit Varma of Troy Capital. "Having close relationships with gaming leaders like Jam City and Scopely, I have witnessed firsthand the need for an improved user-experience in the on-boarding process. AppOnboard does this seamlessly."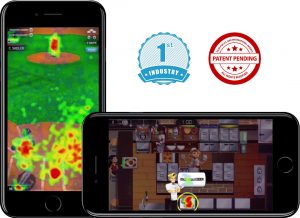 "Jon is the ideal founder we like to back; Successful, driven and serial entrepreneur doing something new that touches the game ecosystem where we focus", said Paul Heydon, partner at LVP. "The playable ads category is one that LVP has seen in the past and the combination of AppOnboard's technology, strategy, team and timing made this an ideal company to invest in right now."
AppOnboard's seed round comes from a unique collection of well known, highly regarded investors. Led by Troy Capital Partners, the round also includes financing from LVP, Ophir CG, Abstract VC, 500 Startups, original creator of Google AdSense Eytan Elbaz, and nearly a dozen highly influential CxO's in the mobile app industry.
Source: AppOnboard