Apple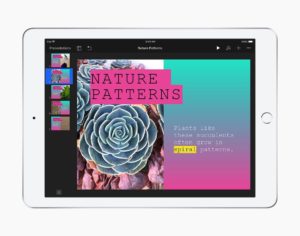 has announced two initiatives aimed at educators and students. The first is Everyone Can Create, a free curriculum that enables teachers to integrate drawing, music, filmmaking or photography into their existing lesson plans for any subject. It's designed to take advantage of a new 9.7-inch iPad also announced buy Apple, with support for Apple Pencil. The iPad starts at a discounted price for schools and features a large Retina display, the A10 Fusion chip, enhanced cameras and advanced sensors.
Developed in collaboration with educators and creative professionals, Everyone Can Create includes teacher and student guides, lessons, ideas and examples to help teachers bring creativity and new communication skills into their existing subjects like English, maths, science and history.
Apple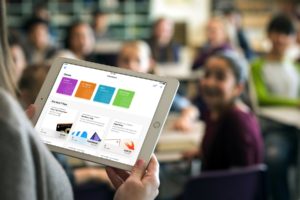 has also announced the June launch of Schoolwork, an app that helps teachers create assignments, see student progress and tap into the power of apps in the classroom. Schoolwork builds on Apple's Classroom app, which is used in schools around the world to help integrate iPad into the classroom. Schoolwork and Classroom are designed to help teachers and administrators get the most out of integrating Apple technology into schools.
"Creativity sparks a deeper level of engagement in students, and we're excited to help teachers bring out that creativity in the classroom," said Philip Schiller, Apple's senior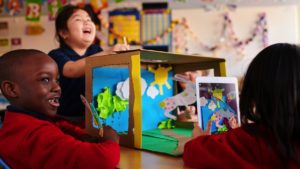 vice president of worldwide marketing. "When you combine the power of iPad, the creativity of Apple Pencil, over a million iPad apps in the App Store, the rich curriculum in Everyone Can Code and Everyone Can Create, and unique Classroom and Schoolwork apps that support students and help schools manage technology in the classroom, we believe we can amplify learning and creativity in a way that only Apple can."
Source: Mobile Marketing Magazine