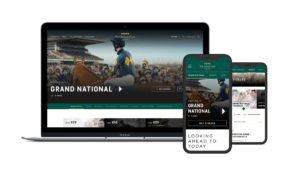 AmazeRealise has launched an industry-leading new web platform for The Jockey Club – one of the UK's leading leisure companies which stages thousands of events each year -including the iconic Grand National, Cheltenham Gold Cup and The Derby horse races. This forms part of a plan to broaden the brand's appeal and promote the thrill of the experiences it offers.
AmazeRealise's work for The Jockey Club has included delivering end-to-end web strategy, UX, design and build. Working with the existing ticketing platform Audience View, AmazeRealise has completely streamlined the customer journey, reducing a 12-step journey to buy a ticket to as little as 5 clicks to help conversion. There are also more opportunities for The Jockey Club to upsell and cross-sell more easily to other relevant events and merchandise.
For existing racing fans, the journey is familiar but enhanced so they can discover more events. There are also focused areas for key stakeholders such as owners and trainers.
The agency chose the Episerver DXC platform, as it allows for improved tailored journeys as well as personalised content. The new site is also able to handle high ticketing volume requests for events like The Grand National.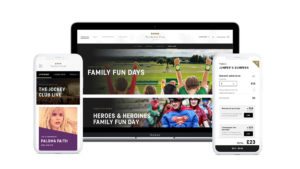 Paul Diamond, Chief Client Officer at AmazeRealise, said: "The new website makes The Jockey Club an experiential brand that talks to fans and creates demand for a wider range of events for families, music fans or those simply looking for a great day out. We worked closely with The Jockey Club's marketing team to ensure the new website was shaped around the needs of the customer. The result allows The Jockey Club to showcase all its iconic events through a single platform and provide a seamless purchasing experience. The Jockey Club transcends sport into the world of entertainment and we have provided a platform that delivers the flexibility and scalability the organisation needs as it grows."
Tom Manners, Group Sales and Marketing Director at The Jockey Club, added: "Our overall goal is to get more people going to the races and engaging with The Jockey Club on a more regular basis. We wanted to break with category norms and become a highly-regarded experiential brand that appeals to wide-ranging audience. AmazeRealise's experience in implementing large-scale digital transformation, and its expertise in multi-site platform projects, is a great help to us on this journey."
Source: AmazeRealise