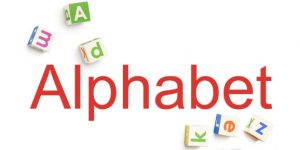 Alphabet Inc on Thursday reported stronger-than-expected advertising sales and higher operating margins, driving shares up in after-hours trading as investors brushed off concerns about higher costs for acquiring mobile customers.
The company's shares were up nearly 3 percent at $1,020 after the bell. They have gained 25 percent this year.Third-quarter revenue for Alphabet, the parent company of Google, jumped 24 percent to $27.8 billion, above the average analysts' estimate of $27.2 billion. Profits of $6.7 billion, or $9.57 per share, were well ahead of estimates.
Alphabet, along with much of the tech sector, has enjoyed torrid growth in recent years as advertising moves from traditional media to the internet and consumers flock to an ever-expanding array of digital devices.
While the company faces political pressures, especially in Europe, over its growing dominance and its role in spreading propaganda online, those problems have yet to hit the bottom line. The third quarter was the 15th in a row in which the company has shown double-digit, year-over-year sales growth. Advertising sales at Google, Alphabet's main operating unit, account for the vast majority of the company's revenue.
Google's "other revenue" line, which includes hardware such as the Pixel smartphones and Home speakers as the well as the cloud computing business, also enjoyed solid growth. Sales from non-ad businesses rose 40 percent from a year ago to $3.4 billion in the quarter.
Google is playing catch-up with Amazon Web Services in the business of providing corporate computing services via large data centers. The company does not break out its cloud revenue, but Jefferies analysts estimate Google Cloud Platform is about 15 percent of Google's other revenue.
Google is also trying to take on Apple Inc (AAPL.O) in the high end of the smartphone business with the Pixel. Google's Android operating system already powers most non-Apple smartphones.
But Google's second-generation Pixel had a rough debut last week, with the company investigating user complaints of a faulty screen and poor call quality.
A top investor concern has been the cost of getting ads in front of mobile users: Google is paying a growing cut of ad sales to Apple and other companies that integrate Google search into mobile products and services.
Distribution payments increased 54 percent in the third quarter, accounting for 12 percent of ad sales.
Source: Venturebeat