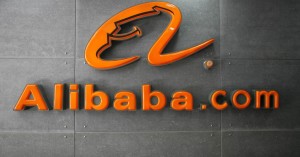 Alibaba is to push forward with plans to sell more goods via mobile devices after the channel spurred its revenues in the second quarter to defy analysts' estimates.
Sales in the period rocketed 32 per cent year-on-year to $3.49bn for the three months to 30 September, ahead of the $3.34bn estimates from analysts. Mobile revenue increased 183 per cent to £1.66bn in the quarter, while gross merchandise volume was up 28 per cent. By the end of the September quarter, its annual active buyers grew to 386 million, and mobile monthly active users hit 346 million.
"We are winning in mobile and remain focused on our top strategic priorities, including internationalization, expanding our ecosystem from cities to villages, and building a world-class cloud computing business," Daniel Zhang, chief executive of Alibaba Group
The retailer is embroiled in a tussle with other chains to dominate the channel in China, which is heading for its slowest full-year growth in 25 years. The downturn eased the total value of goods sold across Alibaba's platforms in the previous quarter to their slowest rates in more than three years, though the business is hopeful its latest earnings signal private consumption in China is on the upturn.
While Tmall, part of the Alibaba Group, is the undisputed ecommerce leader in China with more than 60 per cent of retail ecommerce sales in 2014, the company has blamed part of its recent slowdown on its failure to adapt to mobile fast enough. Just last month, it admitted that it hadn't monetised mobile as well as it had done PC, which consequently was dragging down revenues. Retail mcommerce, will increase 85.1 per cent in China to account for almost half (49.7 per cent) of all retail ecommerce sales in the country in 2015.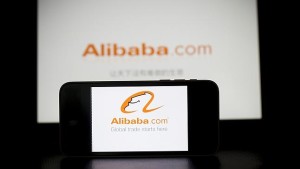 Mobile is being lined up as a pivotal part of Alibaba's international plan, which hinges on its ability to successfully deliver what it calls "cross-border commerce". Essentially, it means using its China storefront as the gateway for international brands and retailers to sell their products to Chinese consumers online. It recently opened in London and Milan to implement the European part of the plan that will focus on partnering with brands, retailers and trade associations looking to get a foothold in China.
It could also pave the way for a more robust advertising offering given the number of brands effectively buying its media inventory on smaller screens. Alibaba's dominance is in part due to search, advertising and mobile payments, all three of which have been bolstered this year for the future. The retailer is tipped to gain 4.3 per cent of the $170.17bn global digital ad market in 2015, according to eMarketer – that's a slight increase on the 4.3 per cent it gained last year. Interestingly, its share of the $72.06bn mobile ad market worldwide will swell to 7.6 per cent this year, a marked increased on the 5.1 per cent it secured last year.
Source: The Drum