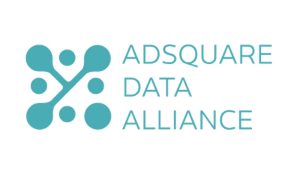 Mobile-first data exchange Adsquare has launched the Adsquare Data Alliance, which aims to offer advertisers high-quality, accurate data at scale.
The Data Alliance will aggregate deterministic data from app publishers and validated third-party data from the Berlin-based firm's data partners to enable advertisers to tap into this data.
"With an abundance of data in the industry being scattered through data silos, it's becoming increasingly difficult for advertisers to employ one-to-one, people-based advertising at scale," said Tom Laband, CEO and co-founder of Adsquare. "The Adsquare Data Alliance stands for both accurate data and reach and gives advertisers the freedom of choice."
Adsquare says that it is a curator and audience expert and, as a result, 'selects high quality data from its data exchange' that has been curated through aggregation, normalisation, optimisation and activation of first- and third-party data. The Alliance offers segments, from demographic and interest data to brand affinities, through Adsquare's self-service audience management platform and via DSPs and DMPs.
Source: Adsquare