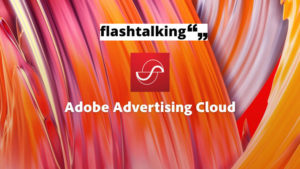 Adobe Advertising Cloud has linked up with Flashtalking, a data-driven ad management and analytics technology company, to enable advertisers to analyse data 'on their own terms' at a granular level.
The partnership will see media exposure data in Flashtalking's ad server combined with pre- and post-bid event data in Adobe Advertising Cloud's DSP at user-ID level. Furthermore, marketers will be able to map the customer journey across audiences, devices, and screens, connecting online engagement to offline conversions and analysing de-duplicated reach of an advertiser's target audience.
Advertising Cloud customers will also be able to activate Flashtalking's pre-certified ad serving solutions. Likewise, Flashtalking customers will be able to activate Advertising Cloud's Creative, Search, and omni-channel DSP solutions.
"This partnership gives advertisers who value control of their own data, or who believe in checks and balances and wish to separate media sales from delivery and measurement, a true alternative to access and measure performance at a deeper level across direct and automated ad buys," said Sahil Gupta, director of global partnerships at Adobe Advertising Cloud.
"By combining Adobe Advertising Cloud's advertising platform — which aggregates roughly $3bn in ad spend across both TV and digital — with top capabilities from Flashtalking, advertisers can embrace an open ecosystem that minimises friction and potential conflicts of interest."
Source: Mobile Marketing Magazine