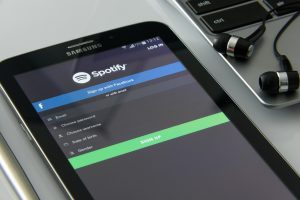 Adobe Advertising Cloud has added music streaming service Spotify as a premium inventory source for digital audio, display and video advertising formats.
The addition of Spotify comes after a successful closed beta with over 50 advertisers, including Dr Pepper Snapple Group, which saw more than 70 campaigns executed through the Advertising Cloud's DSP.
In making Spotify's premium inventory to its customers, the Advertising Cloud has opened the doors for brands to reach over 140m music fans across 60 markets with targeted advertising based on age, gender, genre, language, or specific playlists.
"Spotify is one of the premiere streaming music destinations for consumers of all ages and has done an incredible job translating that engagement into a compelling value proposition for marketers," said Keith Eadie, VP of revenue and partnerships at Adobe Advertising Cloud. "By taking a calculated approach to not only audio, but also display and video ad formats, Spotify has positioned themselves to be an instrumental partner for brands looking to reach and engage users across multiple channels."
Marketers can use the Advertising Cloud's DSP to purchase ad formats across Spotify's properties, such as 15 and 30-second mobile in-app audio with companion banner; static and rich media display on desktop; and digital video on desktop and mobile app. Spotify is available to Advertising Cloud customers in the US, Canada, Europe and Australia.
Source: Mobile Marketing Magazine