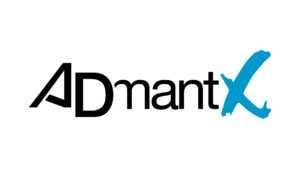 ADmantX, a leading data provider of natural language processing (NLP) semantic-based solutions, announced the launch of its Homepage Intelligent Solution for publishers.
The new solution will help publishers boost their ad revenue by making their homepage more accessible to advertisers whilst also improving the profiling of their readers. By conducting a granular content analysis of the articles within headlines and abstracts on a publisher's homepage, ADmantX will be able to place ads in the right context, with true personalised management of brand safety (Brand Care) while improving the publisher's ability to create 1st party profiles.
A homepage has always been a relevant, but also a difficult piece of inventory for a publisher because of its design, with multiple scroll sections, and headlines changing throughout the day. As a result and because of brand safety concerns, some advertisers have been selective in advertising on a homepage. Additionally, the difficulty of understanding readers' interests on homepages has impacted the 1st party profiling capabilities for many publishers.
ADmantX's new Homepage Intelligent Solution will now be able to offer a complete semantic advanced analysis of publishers' homepages taking into account the different scrolling sections as well as a full analysis of all the contents available to readers for each different browser and type of screen resolution at any moment. The ability to manage each scrolling section, for context and brand safety, will allow publishers to develop more personalised offerings while boosting their insight capabilities.
ADmantX's Homepage Intelligent Solution will be available from July 2019 for some of its main publishing partners.
Giovanni Strocchi, CEO at ADmantX, said "Being able to offer our publishers innovative solutions to increase their advertising revenue is always our main objective. The new solution, for managing homepages, represents a fundamental step to support them in the effective management of all their contents and the profiling of their clients. More and more publishers are aware of the need to rely on our exclusive semantic cognitive technology based on NLP for their inventory management in a brand safe environment, without the need for stringent keywords-based filters."
Source: ADmantX