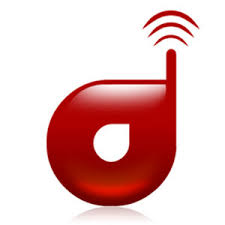 Addictive Mobility, a leading mobile ad tech solution provider and Adobe Audience Manager, the industry's leading data management platform (DMP), have successfully completed a platform integration that will allow brands to extend high-value audience segments from cross-device channels to the mobile environment. Adobe Audience Manager, a core solution within Adobe Marketing Cloud, consolidates audience information from all available sources, helping identify and reach key audience segments so advertisers and publishers can consistently deliver more relevant, customised digital experiences to their customers.
"Brands have begun to view first party data as the most valuable form of marketing currency and are looking to proliferate this currency wherever possible," commented Naveed Ahmad, CEO of Addictive Mobility. "Mar-Tech and Ad-Tech companies like ours must meet this demand by establishing partnerships that allow a brand to collect and capitalize on tightly guarded consumer data in a cross platform environment. With a match rate of 84% on our first Adobe campaign, we have a strong confidence in our ability to enable clients to achieve this."
"The match rate that initial customers have observed as a result of this strategic alliance is exceptional," said Ali Bohra, director of product marketing, Adobe. "The ability to now activate audiences within Adobe Audience Manager through Addictive Mobility's mobile platform will extend our customers' incredible reach across the Canadian market. With this integration, our joint customers can now take their mobile app targeting strategy to the next level."
The marketing technology industry is quickly growing with Foundation Capital projecting spend to reach $120 billion by 2025. Similarly, eMarketer predicts that by 2020 mobile advertising spend is expected to reach an unprecedented $100 billion opportunity. By establishing a strong and trusted partnership, Addictive Mobility and Adobe are maintaining market positions as thought leaders to benefit brands with the power of leveraging anonymous and aggregated consumer data with robust advertising technology analytics.
Source: Addictive Mobility