Acxiom, in collaboration with Adobe, announced the launch of Connected Spaces, a global solution aimed at delivering more relevant omnichannel experiences to customers.
Connected Spaces is designed to revolutionise customer experience and business returns for retail, travel and leisure locations such as airports, malls, sports stadiums, concert arenas and resorts. A pioneering example is Heathrow airport. Heathrow is able to deliver more relevant communications to customers in real-time as part of its overall engagement strategy and is already generating exceptional results including an increase in spend of 20-25 percent for engaged customers.
Common to airports, malls and the like is a high footfall of consumers who intend to visit multiple concession, franchise, or subcontracted brands operating in their environments. This can translate to a relatively distant relationship with their visitors. Therefore, to build engagement and deliver a better experience, Connected Spaces harnesses insights to create a single, consistent and overall connected set of brand interactions.
Drawing on Acxiom's unique people-based marketing services coupled with capabilities in Adobe Experience Cloud,Connected Spaces enables locations to identify, understand and engage with the thousands of people coming through their doors – with innovative approaches to recognising customers at the moment they interact with the space, such as entering a geo-fenced environment, parking their vehicle, connecting to a Wi-Fi service, and making in-store purchases.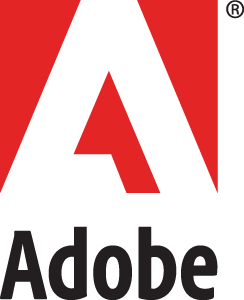 Connected Spaces is a standardised data, marketing technology and engagement framework, the result of an established working relationship between Acxiom and Adobe for mutual clients across a number of industries. Its privacy-compliant, open architecture means that integrations with additional systems and data are achievable without the need for major technology changes. Critically, owing to the nature of its design, locations can have the solution up and running within six weeks.
Christian Peck, vice president and managing director at Acxiom comments, "The experience economy is rising in importance, and Heathrow's example shows other destinations with high footfall and limited dwell times how their innovative use of Connected Spaces can transform a customer's experience before, during and after their visit, across its numerous travel, retail and restaurant partners. It's rewarding for customers and delivers great results for brands."
Garrett Ilg, president, Adobe EMEA added, "Brands may only have one shot to exceed their customers' expectations when they are embarking on a holiday, attending a concert, going to a major sporting event or enjoying other memorable experiences. Seizing on this opportunity to engage, adding value to visitors' lives, and enhancing that experience is precisely what this solution facilitates, through the intelligent use of data and marketing technology."
Source: Acxiom