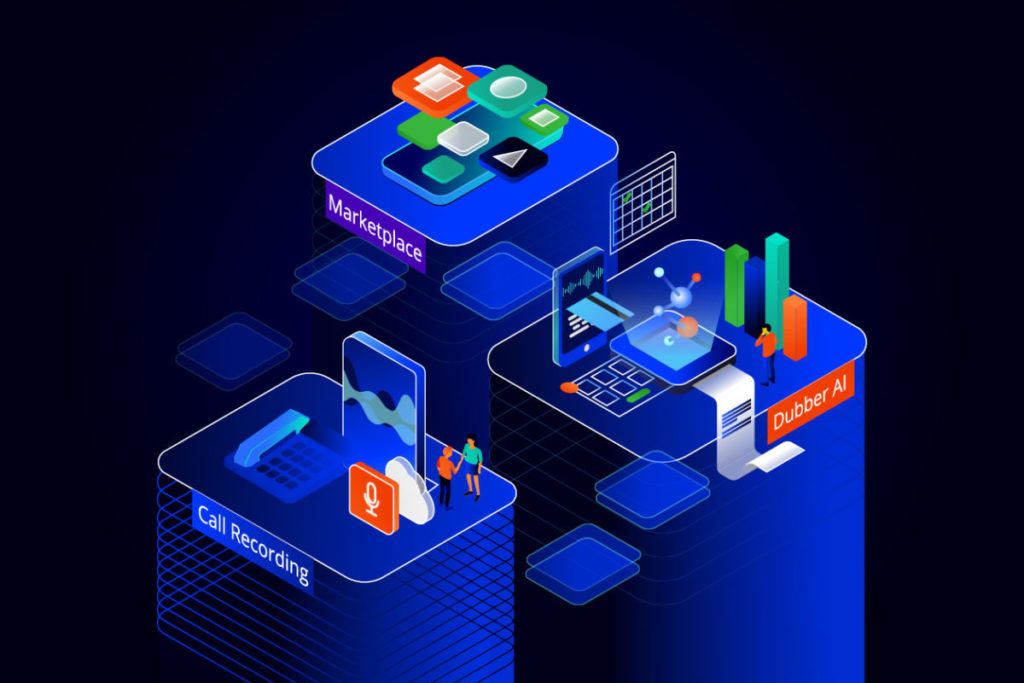 Nearly nine in ten (89%) UK workers want to unlock the automation, productivity and compliance benefits of their 'voice data' from work calls, with adoption of voice tech in the business world predicted to follow rapid consumer adoption of hands-free assistants, new research from voice data capture platform Dubber has revealed.
The use of smart speakers, or voice assistants, like Siri, Cortana and Google Assistant has soared with at least one in five homes in the UK now using them and new business applications of the technology, like Alexa for Business and Oracle AI Voice, are gaining traction.
Dubber's Big Voice Data Report 2019 surveyed 2,500 workers across the UK (825), US and Australia and found three in five (59%) British workers believe voice technology will become more prevalent in their work life, seeking automated voice AI features like the ability to identify instructions on phone calls to automatically schedule meetings, save phone numbers or set reminders and notes.
However, the report found both the UK (18%) currently lags behind the US (32%) for workers currently automating their day jobs through the use of voice assistants, as does Australia (19%).
Dubber CEO Steve McGovern said voice data capture allows business phone conversations to be recorded and transcribed (voice-to-text), unlocking new streams of intelligence – from compliance and quality assurance, to sentiment analysis and alerts for customer service, and dispute resolution.
"We are only at the tip of the iceberg of what voice data capture can provide at scale, McGovern Said. "Speech intelligence is a new field of analytics and is the final frontier of data to be mobilised for strategic purposes. It can unlock detailed information on consumer sentiment, issues management, call outcomes and many other variables, helping drive better customer service, improving knowledge of client needs and ultimately increasing business performance."
Easing pain points
The report revealed nearly half of Brits (47%) had experienced miscommunication with a colleague or client due to a lack of an information trail. A similar proportion (42%) said they'd lost or forgotten important information because it wasn't captured from a call.
Of those who thought it would be useful to capture their business' voice data, nearly half of British business professionals (48%) said it would help to reduce risk and eliminate errors while two fifths (38%) said it would help verify customer / supplier orders.
Brits love a natter, but do they want it on record?
Workers in the UK were the most comfortable having their phone calls captured and analysed (56%), compared to those in the US (53%) and Australia (46%).
Outside of work, Brits also reported they are generally comfortable with having their phone calls recorded, particularly for fraud reduction reasons (83%), ahead of improving customer service (78%), helping a business improve operations (70%) and for training purposes (66%).
"There is so much potential, yet voice data is often excluded from conversations around transformation and big data. As Industry 4.0's technologies advance, businesses need to advance with it and begin to capture valuable insights through their business conversations," McGovern said.
"Our platform is opening up a new world of insights for businesses across the globe with the ability to record not only contact centre calls but also calls taking place across the organisation."
Dubber is embedded in over 100 global telecommunications powerhouses including Redcentric, Evolve IP & RoutIT in the EMEA region, AT&T, Cox and Bell Canada in North America and Optus in Australia to name a few, and is the cloud-based call-recording service for Cisco's Webex Calling. By recording direct from these networks, Dubber enables voice data capture on any device.
Source: Dubber