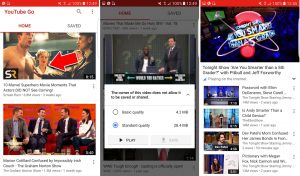 YouTube Go, an offline first Android app designed from scratch to reduce data usage and work with low or no connectivity, has launched following its initial announcement last September.
The app lets the user choose, on a preview screen, whether they would like to stream their selected videos immediately in either basic quality or standard quality, or download them for later viewing – with the same quality options. The app also lets the user send videos to other YouTube Go user near them over a local ad-hoc wi-fi hotspot that doesn't use data.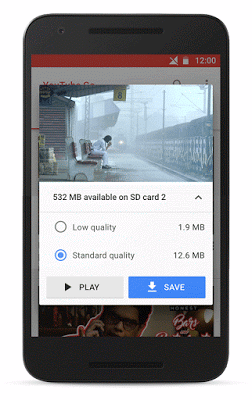 The home screen features trending, popular and recommended videos – much like the full YouTube app does – and is accompanied by a saved video tab.
"YouTube Go is designed with four concepts in mind," said YouTube in the original September announcement.
"It's relatable, with video recommendations and a user interface that is made for you. The app is designed to be offline first and work even when there's low or no connectivity. It's also cost-effective, providing transparency and reducing data usage. And finally, it's a social experience, connecting you with the people and content you care about."
The app is currently only available for Android devices in India – which is the nation that presented YouTube with the idea after seeing how poor connectivity is in parts of the country.
Source: Mobile Marketing Magazine