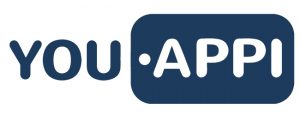 YouAppi, a leading mobile growth marketing platform for premium mobile brands, announced that the company will be joining the TUNE Certified Partner Program, a group of mobile marketing and advertising companies who support and advance mobile marketing best practices for the benefit of mobile marketers.
YouAppi's growth marketing platform combines the power of machine learning with proprietary algorithms to help premium mobile brands attract the right users and help developers monetize their apps.
"It's exciting to welcome YouAppi to the Certified Partner Program," said TUNE CEO Peter Hamilton. "By qualifying for the program, YouAppi has proven to marketers and the mobile advertising community that they believe in the importance of transparency and their commitment to abiding by the industry's highest standards."
Established in July 2015, the TUNE Certified Partner Program was the first program in the industry to outline best practices for mobile advertising and marketing in order to deliver a better mobile experience for marketers. Designed to help marketers make easier, informed decisions about their mobile initiatives, TUNE Certified Partners must agree and adhere to a set of requirements and industry best practices in order to join and remain in the Partner Program. These requirements include data and cost transparency, consistent client experiences, and the ability to quickly adapt to new industry practices and standards. YouAppi joins other TUNE Certified companies, selected from over one hundred applications.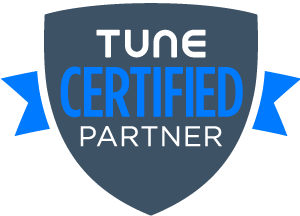 "We're honoured to be recognized as a TUNE certified partner," said Leo Giel, Chief Revenue Officer, YouAppi. "As a leading mobile growth marketing platform for premium mobile brands, we enable marketers to identify and engage with their most profitable customers. The validation earned as a TUNE Certified Partner provides prospective partners and customers with the added confidence that YouAppi will deliver marketing performance on time and within budget."
Research from the Boston Consulting Group and the Google Digital Academy shows that the weakest digital capabilities for marketers and agency employees are mobile advertising, mobile web and apps (along with testing).
To improve mobile capabilities, YouAppi offers a 360-degree mobile marketing platform for brands, enabling them to empower their data via YouAppi's machine learning technology to raise awareness, build and maintain their business, and reward their users through branded video, user acquisition, user re-engagement and rewarded video.
Source: YouAppi