Global animal charity, World Animal Protection and London-based mobile game developer, Supersolid have joined forces this World Oceans Day (June 8), to help protect animals in our oceans. The partnership will raise awareness of the global problem and the existing solutions to ghost gear – lost or abandoned fishing equipment that equates to 10% of all debris found in our oceans, presenting a devastating threat to marine life.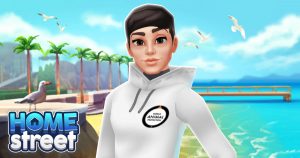 Home Street's partnership with World Animal Protection launches on Tuesday 5 June, taking millions of players on an exciting journey to explore what ghost gear is, why it's a problem, how it impacts animals and – most importantly – what individuals around the world can do about it.
Players will be greeted in-game by World Animal Protection's Christina Dixon, who will lead them on quests to clean up ghost gear from beaches, recycle nets, and create virtual skateboards, inspired by Chilean based company, Bureo. At every stage, players will be rewarded for their efforts with in-game rewards like trophies and limited-edition virtual t-shirts and artworks.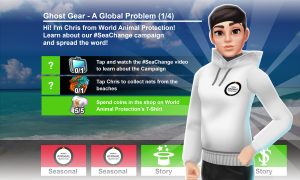 Helping to promote the game, a short film will be released featuring international ocean experts such as the world's largest scuba diver training organisation PADI (Professional Association of Diving Instructors), Philippe and Ashlan Cousteau, documentary film-maker Jack Harries, World Record Freediver Tanya Streeter, Chinese professional surfer Monica Guo and Plastix – 2018 nominee for the Danish Design Award in the Clean Solutions Category for their work recycling nets into raw plastic materials.
Home Street mobile game brings World Animal Protection's campaign #SeaChange to a new platform. By using 'gamification' more people will be introduced to the issue of ghost gear and taken on an immersive experience, in a way that is more engaging for the audience.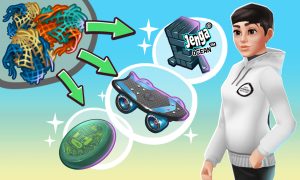 Christina Dixon, Global Sea Change Campaign Manager says: "Fishing gear is designed to catch and kill, and when it is left in the ocean it is the most harmful form of marine debris for animals, in fact it's four times more likely to injure or kill marine animals than all other forms of marine debris combined – causing curious animals to get stuck in floating death traps. This partnership is all about being innovative and bold to tackle the problem. We're hopeful this game will help raise awareness on the issue of ghost gear as well as understanding the urgency of the solutions. We can all make a difference!"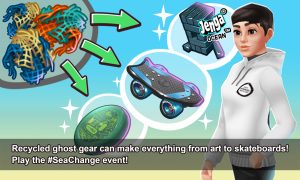 Ed Chin, CEO at Supersolid says: "Our intention with all of our Home Street partnerships is to create deep and engaging content for players, integrating exciting and inspiring real-world events and stories into our game. The threat of ghost gear is a significant global issue, and there is an increasing urgency to tackle it as awareness grows of the vast scale of plastic pollution in our seas and oceans worldwide. Through our partnership with World Animal Protection, we are able to offer an experience-led, research-based context to the problems and solutions involving ghost gear, and present this to players in a fun, informative and engaging way."
The Home Street game is available to download in the Google Play Store and Apple App Store in your country now.
Source: Supersolid