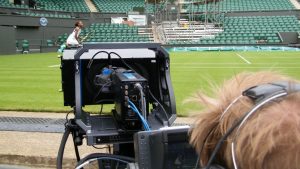 Speaking June 15 as Wimbledon launched its digital strategy for 2016's tournament, Desmond acknowledged the impact of social in gaining a younger audience for tennis.
He said the Wimbledon mobile website saw visits up 125% to 5.6m last year, while 'likes' on Facebook grew 55% (to 3.3 million) and 'followers' rose 74% (to 2.2 million) on Twitter.
Wimbledon has also benefited from the move towards airing live footage on social media, with its Facebook video views up 1,120% in 2015.
More and more sports are now airing live coverage on the likes of Twitter. For example, the NFL will air 10 Thursday Night Games onto Twitter during the 2016 season. And Desmond said the iconic British tennis tournament could soon follow suit.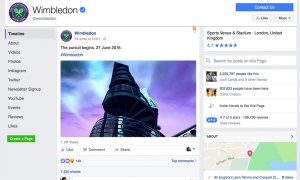 He told Marketing Week: "We are certainly talking about this with our partners like ESPN in the US, who are particularly concerned that we push more of our coverage through Facebook Live.
"Look, we need to see how the model evolves and performs over the next three to five years. Anything could happen and if it benefits us most as a championship then we'll never say never to doing something similar [to the NFL]."
Desmond was also keen to talk up the continuing role of TV. He said there was a risk in straying away from more conventional channels too quickly.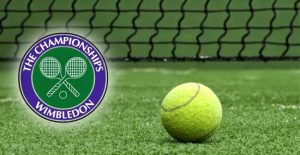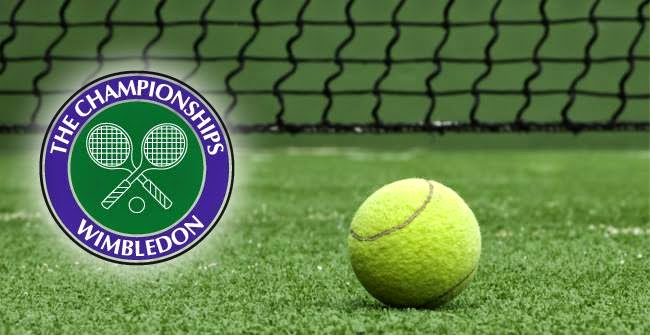 He explained: "You see sports that make a short-term decision to move to a platform or move to a media owner where they get better money but they find out they've lost 60% or 70% of their audience. In the short term you get financial benefit but in the long term you undermine the sport. We won't rush into it but you have to be realistic on where you are as a sport and make sure you are still front of mind."
For this year's tournament, which begins on 27 June, Wimbledon will launch an Apple TV app for the first time. Its new smartphone app will also allow users – both at home and in attendance – to post their own sharable Snapchat-inspired "Wimbledon Story" by compiling photos during the tournament.
Wimbledon will also aim to grow its international brand appeal through a new WeChat game devised for Chinese audiences.

Source: Marketing Week