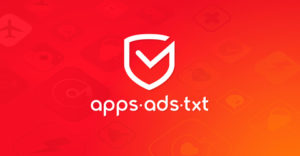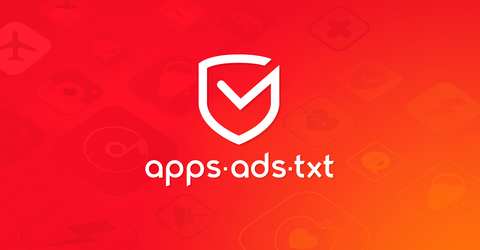 With consumer demand for apps rising every year, it's no surprise that in-app advertising is a lucrative business. eMarketer reported that app installs grew 11.6% YOY in Q1 2019, and in 2018 the average American spent more than three hours (3:35 hours!) engaged with apps per day. Unfortunately, anywhere there's money to be made from advertising, there's money to be stolen via fraud. In-app fraud is not news. What is news is the IAB's latest attempt to combat fraud in the app arena — and how the industry is (not?) responding.
Background on app-ads.txt
The IAB rolled out app-ads.txt earlier this year as a version of ads.txt developed specifically for mobile in-app and OTT advertising. The idea is to foil fraudsters that disguise their traffic to look as if it is coming from another company's app to steal advertiser spend.

Similar to how ads.txt works, mobile app publishers can list the ad tech vendors authorized to sell or resell their ad inventory, and programmatic ad buyers can check these lists to make sure that a company claiming to offer inventory is legit. Sounds logical, right? Except adoption has been slow, with only 14% of apps making their lists available—making app-ads.txt pages less of a panacea than advocates might have hoped.
Only Google Play Store has adopted app-ads.txt
Unlike with the web ads.txt, which any publisher can put on its own site, app-ads.txt requires the cooperation of the app stores. How can users know where to look for an app's app-ads.txt otherwise? The suggested IAB implementation is for the app stores to store the publisher's home pages in the HTML of the app's page. To this point, though, only Google Play Store has implemented these HTML fields. Apple, Amazon, Roku, and Samsung developers can put up app-ads.txt pages, but they won't do much good because no one will know where to find them.
Gaming apps adopt app-ads.txt more than double other app channels
As with the implementation of the original ads.txt, app-ads.txt implementation has been slow but steady. Here are some observations made from tracking app-ads.txt over the past few months:
On average, only 12% of Google Play apps have adopted app-ads.txt.
As of July 12, just under 20% of Google Play gaming apps have adopted app-ads.txt.
Just under 9% of Google Play non-gaming apps have adopted app-ads.txt.
Android-based gaming apps are ahead of the game, with adoption rates more than twice those of non-game apps. This is significant for advertisers for whom there is a lot of value in in-game advertising. According to Tapjoy, 41% of consumers pay attention to advertisements placed in mobile games vs. just 17% for web ads in general. And 69% said they would rather give up social media apps or TV than lose their favorite mobile games.
Watch this space
Essentially, there are two problems with app-ads.txt adoption:
Only the Google Play Store has adopted app-ads.txt—the other app stores have not.
Even on the Google Play Store, only a minority of apps have implemented.
Is the tide about to turn? It is essential to continue to track fraud rates to see where things are headed and help advertisers spot category-specific trends and opportunities for greater fraud protection.
In the meantime, marketers can ensure that they have a robust set of digital armour to protect them against fraud in-app and elsewhere. It has never been more essential to utilise sophisticated detection methods—including machine-learning algorithms— to identify and block fraud so that you can eliminate costly, ineffectual marketing spend and keep your ad inventory safe.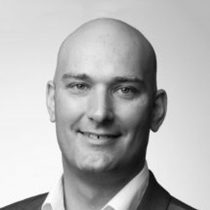 About Florian:
A leading figure in the digital marketing and ad tech world in Europe, Florian is Managing Director EMEA for Impact, a natively-integrated suite of products for fraud detection, marketing attribution and analytics, and creating and optimizing performance partnerships. In his current role as MD, Florian is responsible for the day-to-day management of the commercial and client services teams. He is also responsible for the development and execution of Impact's European growth plan. Based in London, he develops and executes Impact's rapid regional growth strategies and is responsible for the day-to-day management of the local commercial and customer success teams.
Florian is highly respected within the industry and has held senior positions in companies such as CJ Affiliate by Conversant, Gartner, and most recently, Managing Director of IgnitionOne.
Source: Impact Article by Florian Gramshammer, MD EMEA, IMPACT