The nonprofit organization, MACMA, won a mobile gold award at the 2016 Cannes Lions International Festival of Creativity, for its innovative campaign to help women learn how to examine themselves for breast cancer.
With the help from David Buenos Aires in Argentina, they chose a more unconventional route.
MACMA, in partnership with David Buenos Aires, noticed that women do not check their breasts frequently enough for breast cancer. This puts them at risk of detecting a potential cancer too late. Yet, women do check their phones frequently–about 110 times a day.
MACMA realized that they could spread their message on the platform that women check the most–their mobile devices.
MACMA wanted to create tutorials that showed real breasts and how to check yourself for cancer, and post them on their Youtube, Facebook, and Instagram pages. Yet, such social media sites have strict rules against nudity. They do not allow female nipples to be shown on their sites unless they have mastectomy scars.
Yet, these sites do permit men's nipples to be shown.
MACMA decided to take a stance on this double standard while also promoting self breast examinations by using man boobs instead of female boobs.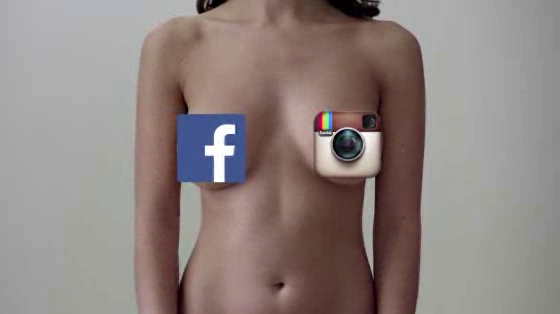 The campaign shows a woman who takes off her shirt and is immediately censored. A large man walks in front of her and she proceeds to perform a breast examination on the man's boobs.
The video teaches people how to examine their breasts for cancer, promotes awareness that men can get breast cancer too, and challenges the double standard of censorship laws on social media platforms.
The campaign accrued 48 million views in its first week and gained coverage, not only in Argentina, but in every continent with 193 million total impressions. MACMA's social media followers increased by 20,000 people and their tutorials were shared over 700,000 times.
Social media's censorship rules almost helped MACMA's campaign become so viral because of the taboo nature of examining a man's breast instead of a woman's. #ManBoobs4Boobs helped attract doctors, patients, volunteers and benefactors to support MACMA in their goal to promote methods of early breast cancer detection.
Article by Haley Manin, Lovely Mobile News
Source: Cannes Lions Festival