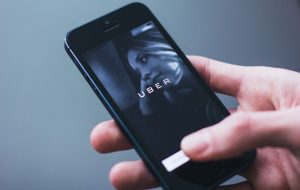 Uber is bringing its in-app tipping feature to the UK, after rolling it out to the US as of the company's 180 days of change.
Tipping is a feature that has long been called for and drivers may now feel adequately rewarded for their service. Customers are given the option to tip their driver once the ride is finished and they rate their driver. Riders can tip up to twice their fare or £50, whichever is lower, and the driver keeps 100 per cent of the tip.
The tipping feature comes along with a host of other changes to keep drivers happy including charging customers if the driver is made to wait more than two minutes, lowering cancellation charge time from five minutes to two minutes, a 'no thanks' button for drivers to decline rides, the option for a driver to set a particular destination and time they want to be somewhere, and Uber driver ratings not being affected by factors outside of their control.
Source: Mobile Marketing Magazine