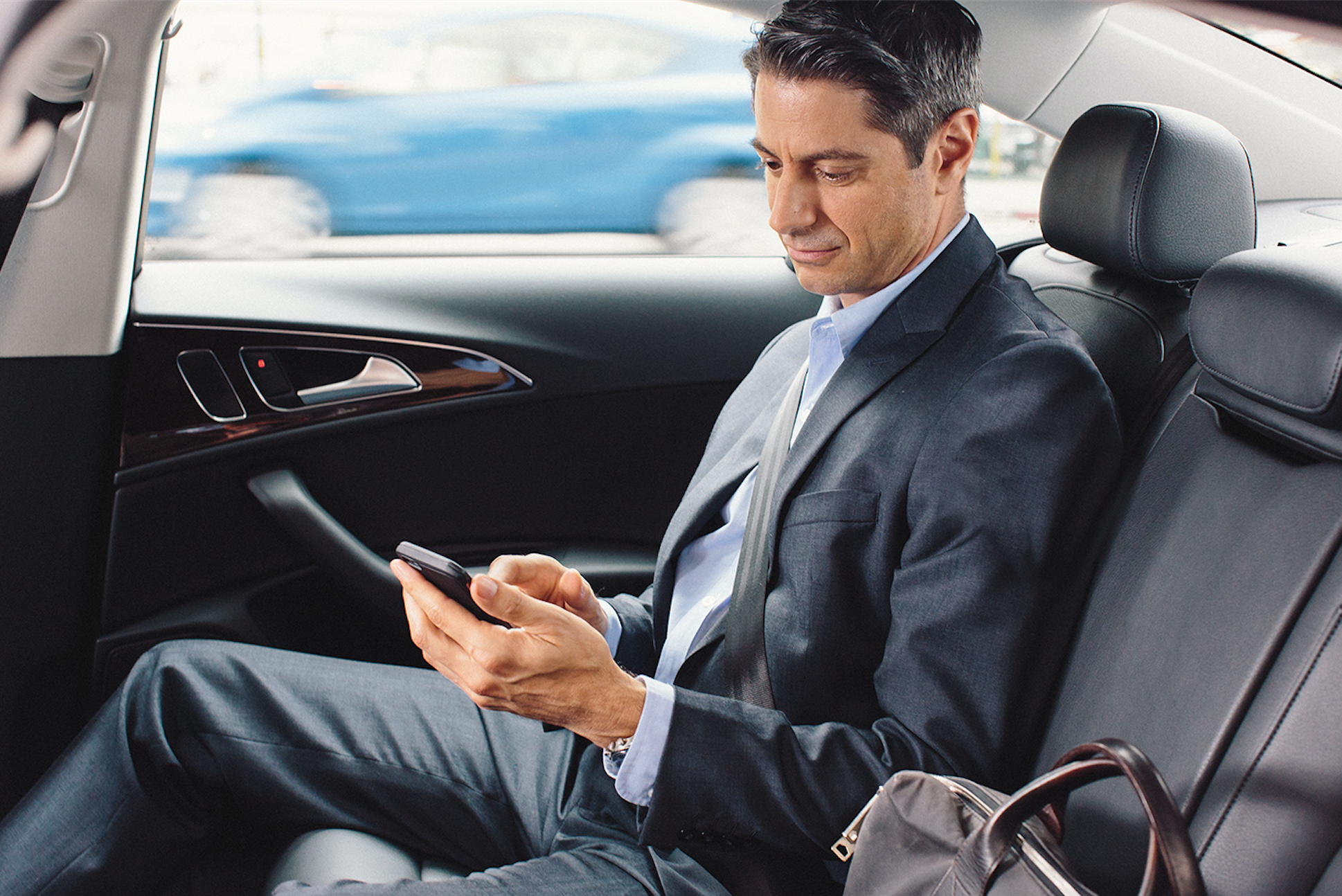 As the battle for drivers continues to heat up, on-demand car services are tacking on more benefits to build up their army. Today, Uber is taking that one step further with the launch of Pandora music on its driver app.
Drivers now have an alternative to traditional radio and are able to enjoy personalized music, of which 6 months are ad-free.
Within Uber's "partner" app, drivers can listen to the streaming music service by authenticating with their Pandora credentials. Then, simply hook up the app to the vehicle's stereo either using Bluetooth or an AUX cable and begin playing any station. This offering is available only in the U.S., Australia, and New Zealand, the markets Pandora currently supports.
The problem that Uber believes it's solving is that of the mundane radio experience, which is filled with repetitive songs and endless commercials. Drivers need something to "set the tone" for their rides, and music plays an important part in that. Ideally, Uber thinks that drivers will abandon the radio in favor of a music station that they can change immediately to suit not only their mood, but also their passengers' — perhaps turning on a classical station when heading to the symphony, or house when heading to the club, or even one tailored to Beyoncé's hits when going to one of the artist's concerts.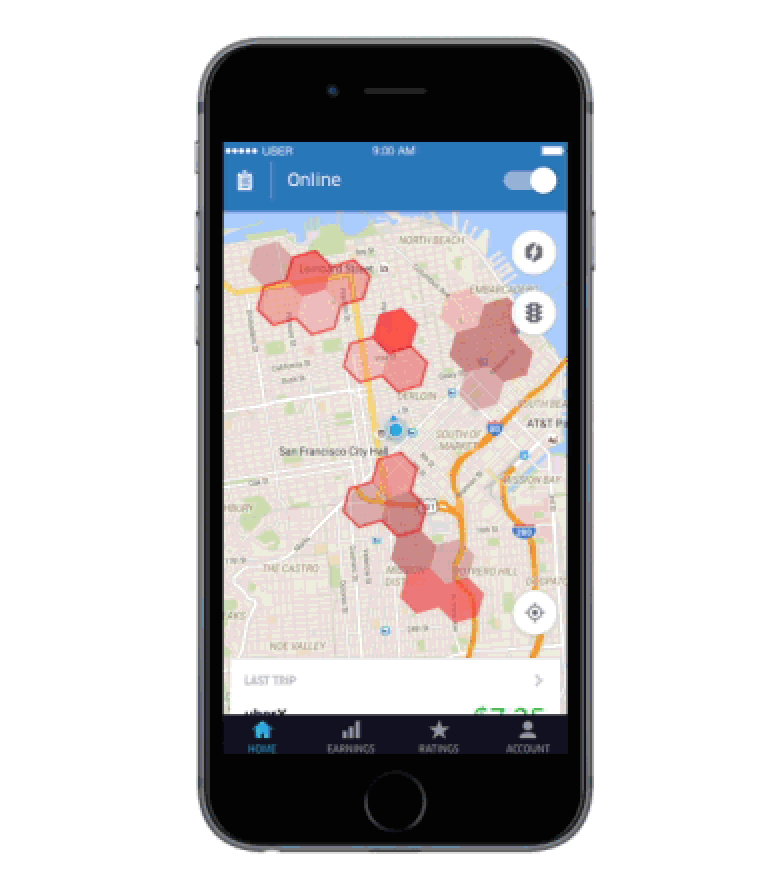 "Many drivers already use music to get their day started on the right note, but it can be challenging to find high-quality music that both drivers and riders love — without radio ads and interruptions to the music," said Bob Cowherd, Uber's senior product manager for music and media. "This integration…will make it easier for drivers and riders to listen to the music they love."
Uber said that it consulted with its drivers about the best approach to doing this, even bringing drivers into its offices to look at prototypes. The company claimed that it built this Pandora integration with a lot of driver feedback.
Putting its Spotify partnership "on pause"
The move to Pandora may be surprising, given that Uber has a relationship with Spotify, but there are key differences: The former is focused on drivers, and the latter on riders. In addition, Uber revealed that while Spotify "has been a great partner and continues to be," the relationship is currently "paused." We're told that Uber music for riders is being rebuilt, and that when it launches — "in the coming weeks," we're told — it will feature integrations with not only Spotify, but also Pandora.
Spotify became one of the first music providers to partner with the on-demand private car service in 2014. It was initially available in London, Los Angeles, Mexico City, Nashville, New York, San Francisco, Singapore, Stockholm, Sydney, and Toronto. The idea was that riders could hop into an Uber and basically control the music played in the car, through Spotify. Neither Uber nor Spotify has released any numbers to indicate how many riders used the service.
More updates and benefits for drivers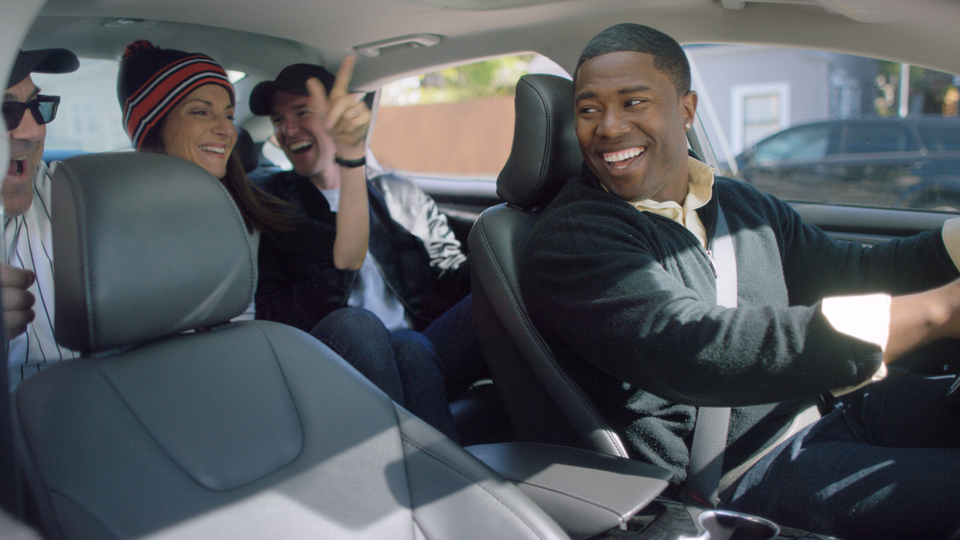 The Pandora integration isn't necessarily groundbreaking, but it's more convenient and perhaps safer for drivers. With this "partner app," Uber has simplified the experience so that drivers won't have to toggle between multiple apps. You don't have to sign up for a special Uber account on Pandora to use this integration if you already have an account on the streaming music service.
This is only the latest update made to the app that drivers use to accept riders and communicate with the company. Uber has implemented features to make it more friendly to drivers that are hearing-impaired, made a feature that lists nearby gas stations, and has been trialing in-app phone support for some drivers.
We're told that Pandora matches what drivers wanted, based on Uber's research — it gives them an endless play model that they can simply set and forget about — one which is personalized and can learn over time. It's also currently exclusive to Uber, so don't expect Lyft drivers to be touting a Pandora station any time soon — the battle of "workplace" benefits continues between these two rivals.
There's great interest in keeping drivers happy, as the service that controls the supply dominates the market. For Uber, having more than 450,000 active drivers in the U.S. is a major key to its growth in the country.
While it's still early, one could possibly see the Pandora partnership growing: As the music service branches out beyond streaming songs and into areas like live ticketing and an on-demand offering, some interesting transactions could take place in Ubers. For example, you might hear Beyoncé's latest song from her "Lemonade" album and become interested in buying tickets to see her next concert, or maybe receive seat upgrades while en route to her show, thanks to the Uber partnership. While hypothetical, these things aren't necessarily far-fetched.
Drivers will be able to access Pandora from their Uber app starting today. It's supported on both iOS and Android.
Source: Venturebeat