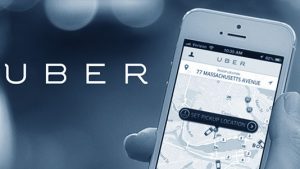 Uber recently completed a deal to sell a significant stake of itself to SoftBank, a Japanese conglomerate, paving the way for the ride-hailing company to make sweeping governance changes and to go public by 2019.
Under the agreement, a consortium of investors led by SoftBank will buy at least 14 percent of Uber through a combination of new and existing stock, according to three people briefed on the process, who spoke on condition of anonymity because those details are confidential. SoftBank plans to buy about $1 billion of fresh stock at Uber's current valuation of about $68.5 billion, but the bulk of the deal will be purchasing existing Uber shares from current investors.
SoftBank is to buy the existing Uber shares in a process called a tender offer, which takes at least a month to complete. During that process, a price will be set for the existing Uber shares. If investors are reluctant to sell and SoftBank cannot hit its threshold of 14 percent ownership of Uber, SoftBank can walk away from the deal.
"We've entered into an agreement with a consortium led by SoftBank and Dragoneer on a potential investment," said Matt Kallman, an Uber spokesman. "We believe this agreement is a strong vote of confidence in Uber's long-term potential. Upon closing, it will help fuel our investments in technology and our continued expansion at home and abroad, while strengthening our corporate governance."
The agreement follows an Oct. 3 Uber board meeting, in which directors voted to move forward with an investment from SoftBank. As part of the deal, Uber's board agreed to sweeping governance changes, including measures that reduce the influence that Travis Kalanick, Uber's former chief executive, has at the company. He still has a seat on the company's board. The SoftBank investment also sets up Uber to go public by 2019, another provision that was contingent on the deal.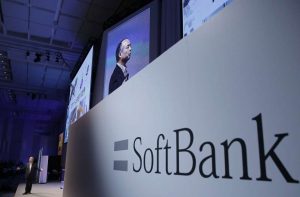 Benchmark, initially wanted to retain certain shareholder rights that it holds through its Uber stock, according to two of the people briefed on the discussions. Benchmark and others ultimately agreed to waive those rights in exchange for concessions from SoftBank over the tender offer process, the people said.
Benchmark has agreed not to work with other investors to prop up the price during the tender offer. The firm will also suspend the lawsuit that it filed against Kalanick, and drop the suit upon completion of the tender offer.
SoftBank plans to purchase the Uber shares along with other investors, including Dragoneer, an investment firm. SoftBank will gain two Uber board seats as part of the investment.
Uber does not necessarily need new money, as it has raised more than $10 billion in debt and equity and has about $5 billion in the bank. But the SoftBank investment will let some of the company's investors sell their shares to lock in huge gains. Early employees also stand to sell for significant sums.
Source: San Francisco Chronicle