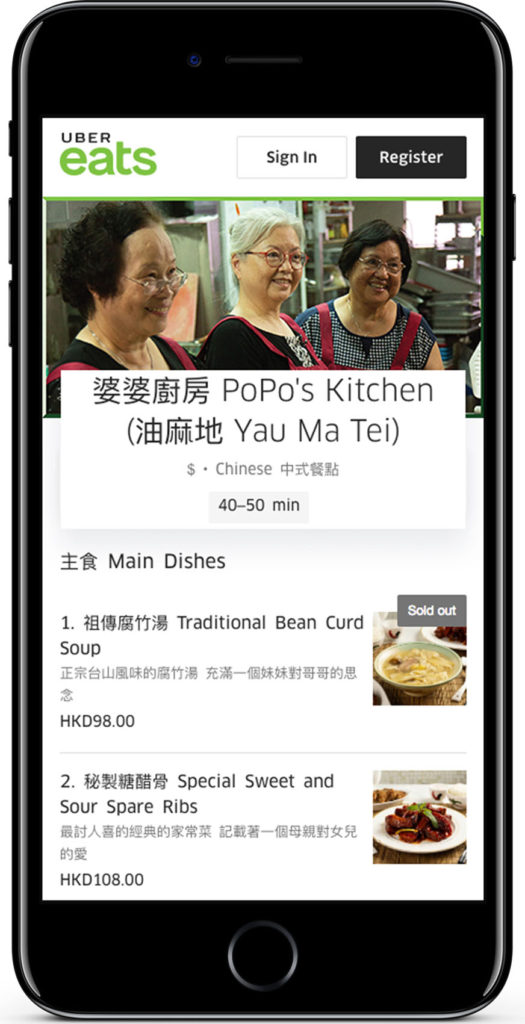 Hong Kong has been a food paradise for a long time and the city's busy lifestyle make food delivery apps such as Uber Eats an immediate hit. People can now order from a wide array of menus in a tap of button and for busy young people, choices are usually trendy, international cuisines.
However in this modern food environment, traditional homemade food, usually only available at traditional family-run local restaurants, are increasingly forgotten. In a culture where food plays such a huge role in family and community, declining home food culture could lead to losing something bigger.
In order to make young Hong Kongers enjoy home-made food, Uber Eats partnered with Gingko House, an established restaurant chain in Hong Kong, and Geometry Global Hong Kong to create a virtual restaurant called PoPo's Kitchen.
PoPo is a respectful term for 'grandmother' in Cantonese and the team worked with a number of PoPos who agreed to share their home food with many others. So the menu for PoPo's Kitchen was developed based on their secret family recipes, such as 'bean curd soup' and 'sweet and sour duck with ginger'. Once a customer places an order from Popo's Kitchen, the food will be cooked in the kitchens of Gingko House and delivered to the doorsteps of Hong Kongers exclusively through Uber Eats.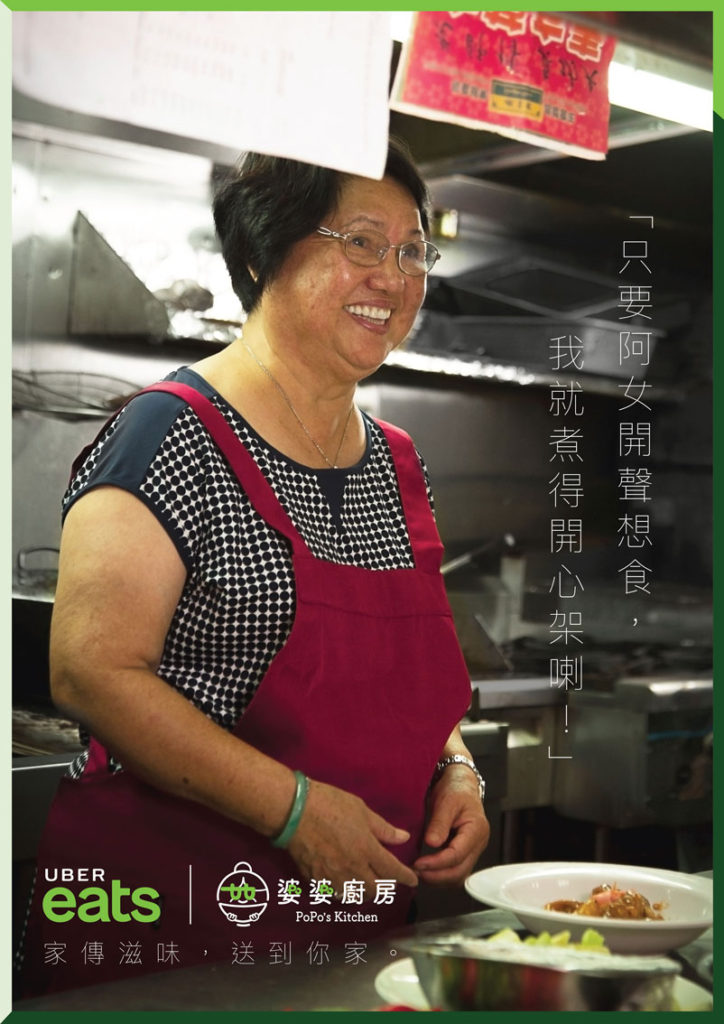 The effort does not end here; moving forward, Uber Eats and Geometry Hong Kong will continue to encourage people to appreciate home food that has been passed down from one generation to the next. The teams produced a series of videos featuring PoPos sharing stories behind their dishes, as well as fun and easy how-to videos on making the dishes themselves. By pairing both emotional storytelling and Uber Eats' technology, the secret recipes of Popo's Kitchen are receiving the city-wide spotlight that they deserve.
Commenting on the campaign, Mauricio Sanaiote, Creative Director of Geometry Hong Kong, said, "Popo's Kitchen is a beautiful example of how a great brand like Uber Eats can provide a brand experience with value to the society through its platform. Popo's Kitchen is not just food delivery. It is a restaurant of traditional homemade food inspired, curated and managed by the greatest specialists in the subject, the grandmothers, Popos. It's a taste of home, delivered to your home."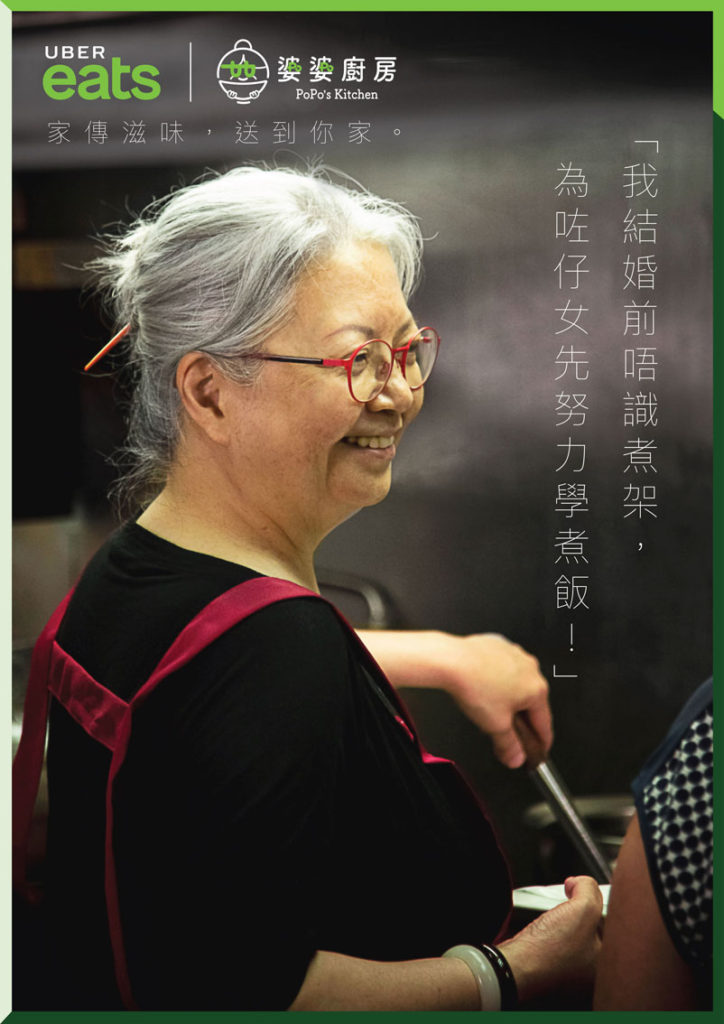 Julian Delamain, Strategic Planning Director of Geometry Hong Kong, added, "This is such a great example of creative thinking: making a new connection between a brand, and the society and culture in which it operates. All to create something that benefits the brand and society and gives the consumer an entirely new choice."
Horace Lam, General Manager of Uber Eats Hong Kong, also said, "Hong Kongers are a hardworking crowd, usually working late into the night, ordering take-out and rarely spending time with family, let alone eating traditional home-cooked food. With Uber Eats' mission of Right Food Right Now, we partnered with Geometry Hong Kong and Gingko House for this season to turn this into a reality, and launched Popo's Kitchen, a virtual kitchen powered by Gingko House. We thank Geometry's support for making this happen and for creating a heart-felt video that captures the Popo's essence and their secret recipe."
Source: Little Black Book