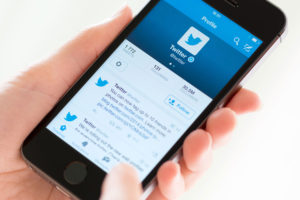 Twitter is now looking into the concept of measuring conversational health to combat abuse on the platform.
To achieve that, Twitter is working with a non-profit research organisation Cortico and Social Machines which identifies shared attention, shared reality, variety of opinion, and receptivity.
Twitter is also putting in effort to remove the content against its terms, instead of building a systemic framework to help encourage more healthy debate, conversations, and critical thinking.
Twitter is further seeking help by opening up a request for proposal (RFP) process to receive ideas and implementations.
Twitter's chief executive Jack Dorsey in a tweet thread wrote: "We love instant, public, global messaging and conversation. It's what Twitter is and it's why we're here. But we didn't fully predict or understand the real-world negative consequences. We acknowledge that now, and are determined to find holistic and fair solutions. We have witnessed abuse, harassment, troll armies, manipulation through bots and human-coordination, misinformation campaigns, and increasingly divisive echo chambers. We aren't proud of how people have taken advantage of our service, or our inability to address it fast enough."
Twitter has already started making changes to tackle spam bots.
Source: The Drum