Tumblr has partnered with YouTube to launch a live video streaming service, as the Yahoo-owned firm looks to capitalise in the growing popularity of live streaming video, such as Twitter's Periscope and Facebook Live Video.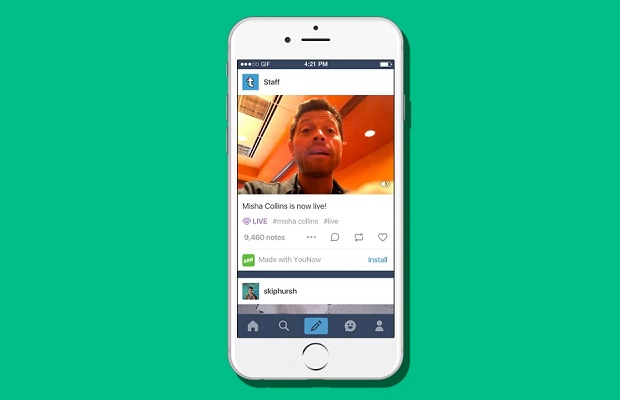 The new tool lets Tumblr users live stream video directly to their followers' Dashboards, and will also send out push notifications when users go live or reblog a live stream.
Unlike Facebook Live Video, the new service will not function as a standalone app. Tumblr is integrating with existing services – including YouTube, YouNow, Kanvas and Upclose – and then using Tumblr as the publishing and discovery platform for those streams.
At launch, Tumblr is working with several media partners and organizations to live stream dedicated content and events, including Mashable, Refinery29, MTV and The Huffington Post.
Each video will be pinned in first position at the top of the user's followers' Dashboards on web and mobile while it's live.
There is a badge on every live video post that indicates the provider, which will open the app or take you to the app store to install the app.
Source: Netimperative