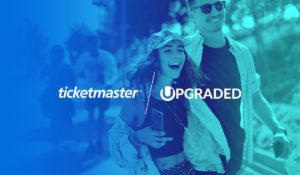 Global event ticketing company Ticketmaster has got in on the blockchain act with the acquisition of Upgraded, a blockchain technology firm which utilises Ethereum live event ticketing.
Upgraded authenticates tickets by converting them into interactive digital assets protected by blockchain. It combines blockchain technology with encrypted barcodes to event organisers more control over ticket distribution and protects fans against fraudulent tickets.
"Ticketmaster is constantly exploring emerging technologies, and there aren't many that have the unique possibilities of blockchain," said Justin Burleigh, chief product officer at Ticketmaster, North America. "We're excited to have Uprgrade join the team as we continue to focus on providing the world's leading identity-based ticketing platform to fans, artists, and our clients. We think blockchain and Upgraded will continue our progress to improve ticketing and create a safer and more seamless experience."
According to Ticketmaster, the Upgraded app will be the perfect for its new suite of live event products, which includes a facial recognition tool, a venue access control and fan engagement platform, and a product to help event creators better identify and sell directly to fans.
"Ticketmaster is the unquestioned leader in live event ticketing and is the perfect platform for us to bring the unique promise of blockchain to millions of fans," said Sandy Khaund, founder and CEO of Upgraded. "Upgraded leverages blockchain to maximise trust for ticket holders, give control and flexibility to content owners, and data to teams and performers. We're proud of what we've built and are looking forward to working with the incredible team at Ticketmaster to help us scale."
Source: Mobile Marketing Magazine