A SIM card that is able to connect millions of robots, from smart cars to gigantic factory 4.0 machines, it also covers coffee machines and intelligent security systems. This is the idea behind Things Mobile, the latest start-up to emerge from the mind of Vicenza entrepreneur Manuel Zanella, already the founder of Zeromobile, the low-cost roaming operator, and ChatSim, the SIM card for unlimited chatting.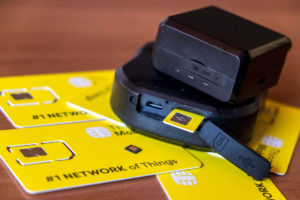 The latest innovation, however, is called Things Mobile, the first global operator dedicated to Internet of things (IoT) devices and machine to machine (M2M). Founded by Zanella in 2017, together with young business partner Juan De la Coba, it is a start-up that boasts record growth rates: +30% each month, thanks to a network of over 5,000 business clients as well as private individuals. The business is based on the sale of SIM cards in Mini, Micro, Nano and SIM-on-Chip formats all over the world, with service coverage guaranteed in 165 countries.
"Speaking with companies," explains Zanella, CEO and Co-Founder of Things Mobile, "we realised that they needed to connect the machines in their smart factories to one another, and to do so in a safe way. From here, the decision was made to focus on SIM cards, which are more reliable than Wi-Fi because they are able to take advantage of multi-network connectivity. In short, our SIM cards automatically connect to the operator with the best signal available."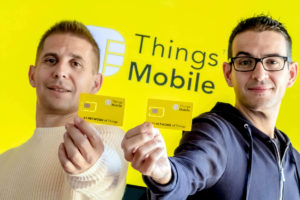 Thanks to partnerships with over 350 roaming operators, Things Mobile therefore allows for data to be exchanged between devices and mobile systems all over the world. It is launching a new consumer model for the IoT sphere: an unlimited tariff in more than 100 countries that envisages a spend of 10 euros for 30 days, with the opportunity to exchange an unlimited quantity of data between devices. This is something that is completely new, compared with the traditional consumer rates that start out from 0.10 euros/MB.
Purchasing Things Mobile SIMs – currently, the highest selling on Amazon – are thousands of small and medium-sized enterprises that operate in the most diverse of sectors. They range from home automation to energy, covering logistics, health, safety and agriculture 4.0. The SIM cards have infinite applications: they allow for lorries, taxis and even the characteristic Indonesian auto rickshaws to be tracked. As well as numerous applications in the field of security, they are also used in different countries to geolocate livestock or monitor greenhouse temperatures. In some Italian cities and in Berlin, SIMs are incorporated into various charging stations for electric cars. Once activated, indeed, the SIM cards collect extremely useful information for companies.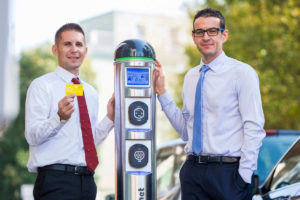 "With our SIMs," explains Juan De la Coba, Co-Founder and COO of Things Mobile, "we are freeing companies from having to rely on cables and the old Ethernet. This brings about a reduction in costs and also a lower energy consumption. What's more, each company can manage their SIM cards remotely through a customised web platform."
The start-up, which closed a 250-thousand-euro round of financing in 2017, can count on a capital of 4 million, thanks to support from important investors such as Angelsim SARL and Zeromobile itself.
"We are aiming to connect millions of IoT devices all over the world in the next few years. 5G technology will accelerate this revolution," concludes Zanella. "It will change our concept of the home, businesses and even cities, which will become increasingly smart. Starting out from a simple SIM card."
Things Mobile is the first global mobile operator dedicated to Internet of Things (IoT) devices and machine to machine (M2M). The start-up was established in Vicenza in 2017 and was founded by entrepreneur Manuel Zanella, already the creator of Zeromobile and ChatSim, and by Juan De la Coba. It offers a new, universal solution for the IoT, which, through a SIM card, guarantees wireless connection all over the world, without initial costs and fixed fees.
Source: Things Mobile