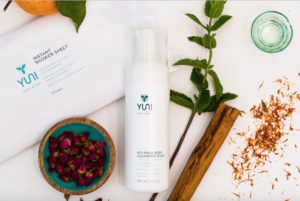 Thin Film Electronics ASA, a global leader in NFC (near field communication) mobile marketing solutions, today announced YUNI Beauty as a new customer – its first in the Beauty & Personal Care market. YUNI offers all-natural, sustainable products that cater to individuals on the go and support an active lifestyle.
The company is using Thinfilm's end-to-end solution – featuring NFC technology and versatile cloud-based software – to connect directly with its mobile-first consumer base, deliver custom digital experiences to shoppers, and drive in-store conversions at the point of sale.
Beginning in June, the "smart" YUNI products will be available at Nordstrom's, Anthropologie, Bluemercury, Dillard's, Navy Exchange, and other retail stores, as well as through Sephora.com and Amazon.com.
The NFC tags incorporated into YUNI product packaging fully integrate with Thinfilm's CNECT Cloud Platform. When tapped with a smartphone either in-store, on the go, or at home, consumers can instantly launch unique digital experiences, including details on YUNI's unique brand story and custom how-to videos that provide product usage instructions and application tips.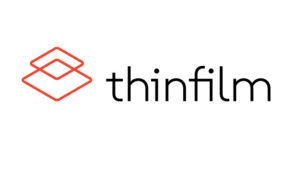 "YUNI is very much a niche brand today, but the company – and our loyal customer base – is growing quite quickly," said Emmanuel Rey, YUNI Beauty's Co-Founder and CEO. "We needed a new way to connect with consumers on their terms, to tell the YUNI story and share our products. Thinfilm's NFC solution fit our needs perfectly."
YUNI is initially using Thinfilm's solution to promote its two leading products – Shower Sheets and Chillax – and to launch a new product called Yunicorn. Shower Sheets were recently named Product of the Year by Women's Health magazine.
"YUNI is an innovator in the active beauty market, and their focus on high-quality, all-natural products is resonating within the active-lifestyle demographic," said Davor Sutija, CEO of Thinfilm. "We're excited about the role our NFC mobile marketing solution will play in helping them strengthen customer relationships, increase sales, and take their business to the next level."
Source: Thinfilm