Elvis DAM,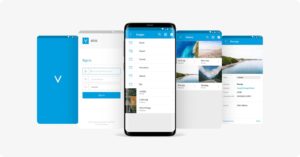 WoodWing's flagship enterprise Digital Asset Management (DAM) solution, has released a mobile app that aims to help users work more seamlessly with digital assets when on-the-go.
The latest software member to join the Elvis Digital Asset Management solutions suite along with the already existing tablet, desktop, on-premise, private cloud and cloud solutions, is set to bring enterprise level digital asset management solution to mobile screens.
Why a DAM mobile app?
The Elvis DAM mobile app, targeted at media companies who publish to print and digital, makes digital asset management easy for creatives by providing them with a new and easier way to work with assets when not close to a computer or tablet. Having all their digital assets on hand–which includes stock library images, photos, design files, brand logos, presentations, spreadsheets, digital notes, documents and more–will cut down on time spent managing assets by bringing users closer to marketing materials and workflow processes via their mobile devices.
"To keep up with how fast users are consuming content," says Maarten Fremouw, Product Manager at WoodWing, "content needs to be published at an increasingly rapid rate. It's critical for media companies to be able to collaborate on projects whilst on-the-go. With our new mobile app, we enable our users to have easier access to all their digital files. Whenever they want, wherever they are and in the easiest possible way."
DAM Mobile app features and benefits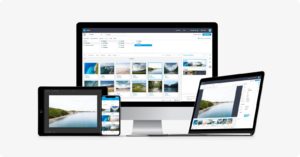 Apart from providing teams with a better way to collaborate on projects whilst on the move, the DAM mobile app also helps users do the following:
Find assets
• Advanced search, browse and filter assets intuitively with built-in Elasticsearch technology – used by names like Facebook, Netflix and Wikipedia.
• Find assets quicker – whether it's searching a database of retail products by description, finding similar text descriptions or going through a library of over a billion assets.
• Artificial Intelligence (AI) empowered meta tagging speeds up searches for label detection, landmark detection, character recognition and more.
Approve assets
• Eliminate bottlenecks by quickly approving assets wherever you are.
• Speed up the content publishing processes by collaborating on projects whilst on-the-go.
• Comment on assets for approval or select the right to publish.
Share assets
• Mobile teams can share and distribute assets through central brand portal sharing.
• Ensure the effectiveness and control of marketing and branding by allowing teams to share and download the assets they need.
• Share to any email address, Facebook group, WhatsApp message and more.
The Elvis mobile app is available for free to current Pro users of Elvis DAM and can be downloaded from Apple's App Store or the Google Play store.
Source: WoodWing