We live in an age of lung-busting endurance epics. Of early mornings and ice baths. Of failed attempts and constant hurt. What unites us is the need to be better. That we don't want to lose. That maybe the next time we will score that goal or smash that PB.
This campaign by TBWA\India is about championing the extremes that athletes can go to push themselves the extra mile. Exercise is truly democratic, and for us athletes could be the champion on the track or the man brisk walking down the beach.
In this campaign, TBWA\India wanted to promote the benefits of the MI band HRX Edition by showing all athletes with a single vision. To succeed, to be stronger, to push through the pain. We wanted the visuals of the film to capture that energy of training. It had to feel alive. To pulse with a rapid heartbeat.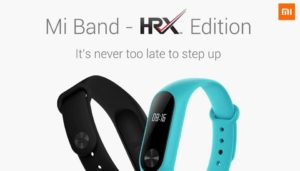 Sweat Story is the story of a sweat bead, and the faces are a metaphor for a map of India and we watch as the bead of sweat tracks a journey across this extraordinary nation. Each person is on their own mission, to get stronger, to test their limits, to reach their personal goals. They may be separated by deserts or mountains. Confined by beaches or jungles. But their common goal knows no borders or boundaries. It is their very ambition as humans that brings them together.
This journey reaches its peak with Hrithik Roshan as the final face, he is the embodiment of how anyone can push his limits to achieve any goal they set for themselves. He sets the pace for the unending loop that is pursuit of making yourself better. And that is the one thing the brand wanted to communicate 'Start what you can't stop'.
It is a clarion call from Mi Band HRX Edition to all everyday athletes to get inspired and get on their journey. The first has already been viewed over 2.7 million times on Facebook.
Parixit Bhattacharya, Managing Partner Creative TBWA India, said, "Mi band-HRX Edition is a fantastic partner for everyday athletes. It is a bookkeeper and cheerleader of healthy actions. We wanted a platform that would unpack a truth about fitness that has not been exposed yet. The feeling of a workout of any kind where you push yourself is unique and perhaps addictive. This is what we wanted to underline. The first story is about the journey of a single drop of sweat through the face of everyday athletes of the country pursuing various fitness regimes. The campaign begins at the turn of the year as the resolve to pursue fitness is the strongest around this time."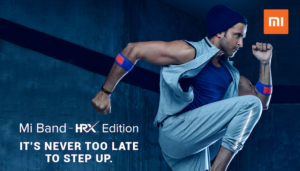 Director Vicky Lawton added, "Creating the 'Start what you can't Stop' with Hrithik Roshan and Xiaomi was one of the most incredible projects. Working with visionary TBWA India we have crafted something that demonstrates both the love for the people of India – and the passion for the sport you choose. Boot Polissh Films provided a dedicated service – and the support was tremendous. This film was a chance to showcase the power of what we can do as athletes if we push just that bit further."
Maryada Dhanuka, Offline Marketing Lead, Xiaomi India, said, "We worked on the insight that only if you knew how close you are to your goal will you be motivated to achieve it. Mi Band – HRX Edition does exactly the job of keeping you informed and tracking your physical activity to keep you motivated to achieve your fitness targets. Mi Band – HRX Edition is your partner in your journey of fitness and keeps you informed of your targets."
Source: Campaign Brief Asia