SocialCode, the digital media marketing partner, announced today the launch of its new audio division, CodeAudio, the world's first and only listener-centric, performance-obsessed audio solution. The new division will offer podcast, streaming and voice AI capabilities, helping brands and creators connect with valuable audiences and discover the power of audio marketing.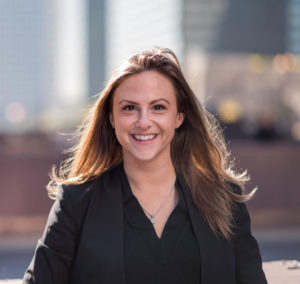 To lead the new division, SocialCode tapped Lizzy Glazer who will serve as General Manager of CodeAudio, effective immediately. Glazer will report directly to Laura O'Shaughnessy, CEO of SocialCode and in her role, Glazer will define and shape CodeAudio, overseeing all offerings.
"Given SocialCode's continued focus on accelerating growth for our clients through deep marketing expertise in new and emerging channels, audio is a natural extension for us," said O'Shaughnessy. "I am already impressed by the progress that CodeAudio has made in pushing the boundaries in this space for both brands and podcast creators."
By leveraging a combination of data, media and creative to drive outcomes for brands within audio, CodeAudio will break barriers on targeting using a unique combination of audio-specific listener attributes. In fact, CodeAudio is already partnering with brands across categories to drive brand performance in this space.
"Our goal is to understand the listener better than anyone else, and we're treating this newer medium differently from all other channels," said Glazer. "By focusing on the unique attributes, behaviors and motivations of listeners we're able to be a strategic partner to brands and creators, helping them drive performance and foster deep relationships with listeners."
By identifying and tapping into key data points that are true differentiators within audio, CodeAudio will advise brands on the right mix of creative, targeting and measurement options to test and learn from in this medium. CodeAudio will also offer strategic services for brands and creators looking to partner together to launch new content that will appeal to listeners.
Source: SocialCode