Episode, one of the world's largest mobile storytelling network, launched Cameron Dallas: Started with a Lie, an original interactive mobile story in collaboration with entrepreneur and influencer Cameron Dallas. In a thrilling tale of love, heartbreak, and mystery, Cameron Dallas: Started with a Lie invites fans to star opposite their favourite celebrity.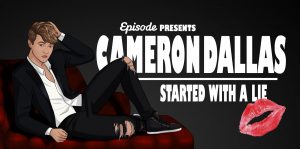 "As an entrepreneur, I'm always keeping an eye on what new platforms my fans and friends are using," said Dallas. "When I heard about Episode, I knew right away it was something that I wanted to be involved in. I'm really excited that we were able to make a story together that my fans can enjoy."
Cameron Dallas: Started with a Lie lets Episode viewers star in a romantic story alongside Cameron. What begins as a lie about dating Cameron turns into a whirlwind romance after meeting him on a class trip. Everything seems to go well, until dangerous family secrets begin to unravel. With Cameron by their side, viewers must solve the murder mystery before it's too late.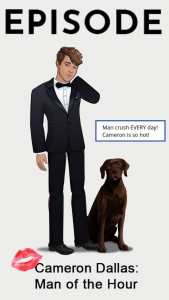 Episode is a new industry model of creating and consuming entertainment by letting viewers insert themselves into stories with their favourite celebrities like Demi Lovato, Hayes Grier, the Dolan Twins, and now Cameron Dallas. Episode has also created the original stories Pitch Perfect In Deep Treble™, Pretty Little Liars, Mean Girls: Senior Year, and Clueless: School's Out.
The company continues to grow its global fan base and give power to a generation that values seeing itself reflected in the entertainment it consumes. Episode lets viewers live out their dreams, whether it's as simple as overcoming a bully and attending the ideal prom night or as imaginative as building a fantasy career and going on a date with Cameron Dallas.
Source: Episode