Snap is rolling out a series of outdoor activations as part of its global B2B marketing campaign, Open Your Snapchat, which go live in the UK this week and run until the 19 November.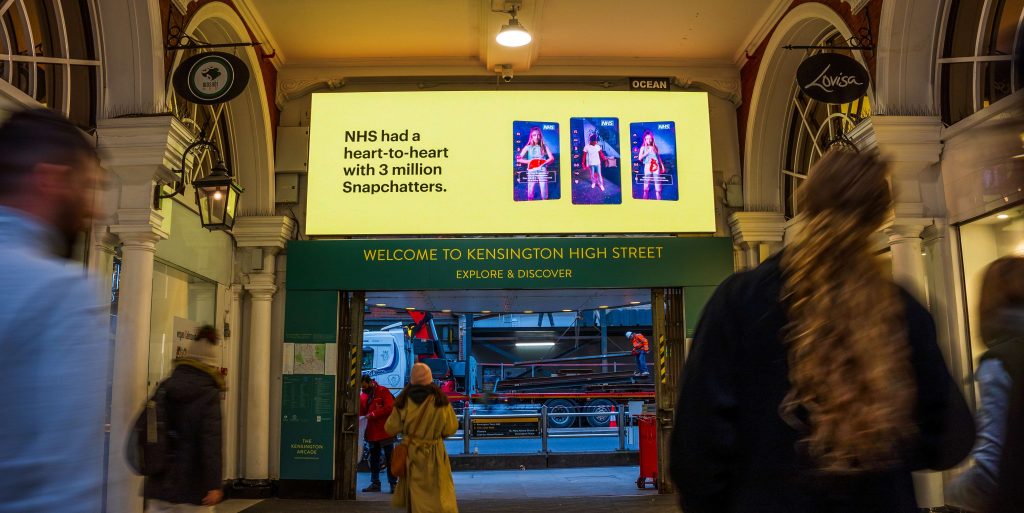 The B2B Open Your Snapchat campaign, which has been planned by OMD, will focus on the scale and utility of Augmented Reality and feature campaigns and insights from clients that include The NHS, Pringles and Voxi.
This multifaceted marketing campaign is targeting media agency teams across the UK and this week the Out of Home activations will target the media communities in London and Manchester.
Campaign Activations:
As well as OOH, the wider B2B campaign, which runs up to the end of the year, will also feature extensive digital placements, audio ads and content hubs
The Open Your Snapchat B2B campaign will shine a spotlight on brand success stories in the UK, underscoring the impact AR can have on brand favourability and ROI. In addition;
The campaign will also highlight the natural role that brands play on Snapchat, and how marketers can enhance their brand experience for the Snapchat Generation community
The B2B campaign will also run globally, expanding to Canada, UAE, Saudi Arabia, Germany, France, Nordics, Australia and the Netherlands
Shelley Bilston, Marketing and Campaigns Manager, Organ Donation Marketing: "NHS NHS Blood and Transplant are delighted with the results of our recent award-winning Snapchat Lens campaign. We identified that young people are less engaged in organ donation, so we needed to take an innovative approach to make the topic relevant to them. Snapchat was the perfect partner given the audience of their platform, and their knowledge and insights of engaging young people. We worked with Snapchat to create a really unique way to educate young people on organ donation, which has exceeded our expectations in terms of impact. Incorporating the body scanning imagery was truly unique and the performance of the lens demonstrates this with 1.3 million earned users reached due to a higher than average share rate achieved across the campaign period."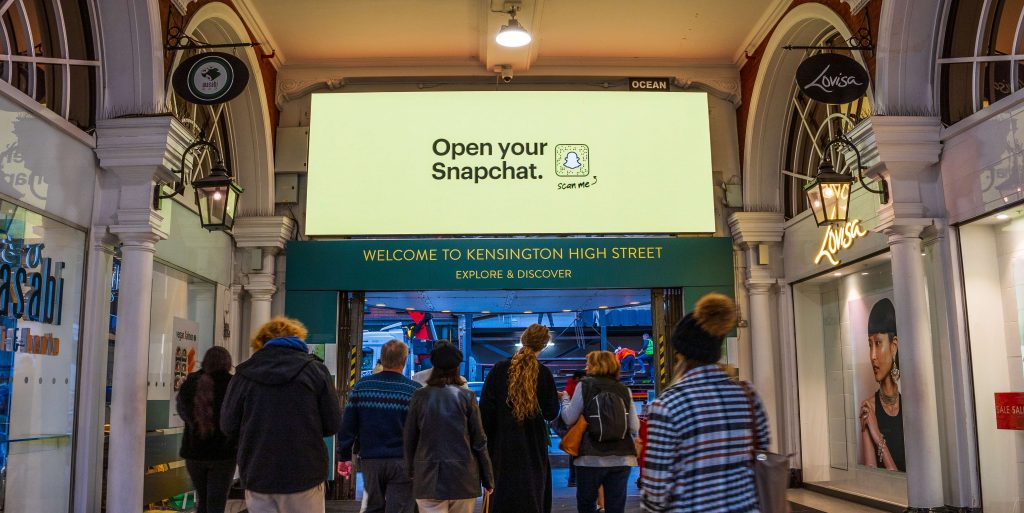 Leila Woodington, EMEA Director of Business Marketing, Snap: "Building on the success of our consumer campaign this summer, we've launched a B2B campaign that inspires brands on how to capture attention and drive results on Snapchat during this crucial shopping season. The campaign showcases work from The NHS, Pringles and Voxi that brings to life how brands can use AR to create engaging experiences that drive business impact."
Source: Snapchat & MarComm News