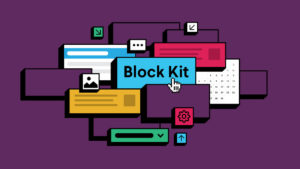 Slack has launch of two new tools that will change the look and feel, as well as the ease of use of Slack apps.
Today over 94% of Slack's paid teams actively use apps. With 10m+ daily active users on Slack, that's a lot of people interacting with the tools and services they use to get work done via the Slack platform.
With that responsibility in mind, Slack is investing in making apps on Slack even better, and with the new toolset coming next week, it's easier than ever for developers to create or upgrade the Slack app experience for their customers.
Launching February 14, Block Kit is a UI framework that helps developers build apps that do more with the information inside Slack. It provides developers more flexibility and control over app message interactivity. Block Kit is comprised of blocks, stackable message components that make it easy to control and prioritise the order of information.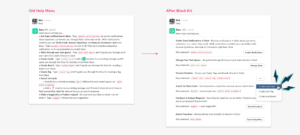 Developers can take advantage of Block Kit Builder, a prototyping tool that allows you to test app interactions as they'll appear in Slack and makes it easier to see, understand and use the code. Block Kit Builder houses customisable templates, pre-built common use cases for apps in Slack that provide a foundational example for how to use blocks.
All of these means easier to use and more intuitive apps within the Slack platform and greater productivity and efficiency for the end-user.
Source: Slack