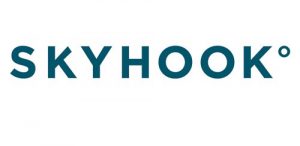 Skyhook, one of the world's leading independent location platform, announced that it has joined the AppNexus marketplace as its first mobile location insights data provider. The integration of Skyhook's Personas will help to increase the value of publishers' advertising inventory by ensuring highly accurate location-based behavioral targeting, insights and attribution.
Personalization is key to the advancement of advertising. According to a 2016 Forrester report, marketers who don't adopt advanced personalization capabilities are in danger of being left behind. Nearly half of the marketers surveyed reported engaging in at least basic retargeting advertising programs, and more than half started to specifically focus efforts on personalized advertising. As more and more advertising dollars flow to mobile, behavioral retargeting based on location history in the offline world provides a critical means to deliver relevant content to users that hits the mark.
Skyhook's enhanced Personas – built on a unique mobile location technology stack that processes trillions of location signals annually – offer the industry's most accurate and actionable portfolio of location-based behaviors, delivering compelling insights into publisher audiences and unmatched targeting, personalization and attribution for advertisers.

While mobile advertising is expected to grow into a $100 billion industry over the next four years, much of the targeting and attribution currently used is reliant on inaccurate location data. This leads to misplaced ads, false attribution and depressed CPMs. To solve this problem, Skyhook cleanses all inaccuracies in location data by leveraging its 13+ years of leadership and expertise, its global location platform and its ground-truth, quality-controlled venue set.
"We were drawn to Skyhook's extensive history in the mobile location space, as well as their dedication to delivering accurate, high-value segments," said Joe Bell, Account Director at AppNexus. "As digital advertising becomes increasingly personalized and programmable, AppNexus clients require a location partner that can produce precise insights at scale. Skyhook's innovative technology and thoughtful team have us excited to go to market with an advanced solution."
"Location services are a critical component to today's advertising initiatives, especially when consumers demand highly relevant offers and personalized insights. It's natural that advertisers and publishers are looking for those targeting capabilities," said Matt Kojalo, VP of Adtech at Skyhook. "AppNexus' community will be able to use Skyhook's location-based segments to derive greater value from their campaigns and ensure a satisfactory experience for its customers."
To learn more about Skyhook's Personas, visit here.
Source: Skyhook