Angry Birds app publisher Rovio has made its debut on the Finnish stock market, with its 37.1m public shares initially priced at €11.50 (£10.16).
This is the upper limit of the range Rovio announced earlier in September, valuing the company at €896m – significantly short of reports last month which put the expected valuation at around the $2bn (€1.7bn, £1.5bn) mark.
However, the company  reported that the initial offering was over-subscribed, and prices soared like some manner of furious fowl in early trading, to a high of €12.34. The price has since followed the familiar parabola of the developer's most famous creations, dropping to a low of €11.48.
"We feel extremely happy and honoured to have received so much interest towards Rovio's IPO both by Finnish and international investors," said CEO Kati Levoranta. "Today's listing on Nasdaq Helsinki is an important milestone in developing Rovio into an even stronger games-first entertainment company."
That 'games-first' description is at odds with the way Rovio had previously been positioning itself, as it made a high-profile play to become the next Disney. As well as the Angry Bird Movie released in 2016, the company has tried its hand with virtually every kind of merchandise imaginable, as well as theme parks across the globe.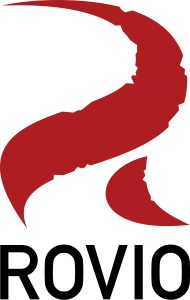 Despite these efforts, Rovio's brand licensing division is still dwarfed by its apps, which make up 79 per cent of revenues.
According to Verto Analytics, monthly US visitors (aged 18+) to the raft of Angry Birds' titles has tripled over the last year from 2.0 to 5.9 million (to July 2017).
The two most popular titles, Angry Birds (2.1m) and Angry Birds 2 (1.4m) have grown in popularity by 351% and 128%, respectively. Although the former is down from a peak of nearly 3 million between Feb-April in 2017.
Verto Analytics' Connie Hwong said, "Even the most successful Angry Birds titles though still lag well behind flagship offerings from their biggest rivals: King's Candy Crush Saga has 10.2 million monthly uniques and Supercell's Clash of Clans has 5.6 million. King and Supercell have exercised greater restraint in rolling out expansions or sequels to their existing mobile games franchises; Candy Crush has a handful of sequels while Clash of Clans has just one spinoff, Clash Royale. Is a smaller, more carefully edited catalogue of game titles a better bet for mobile game companies?"
Source: Mobile Marketing Magazine