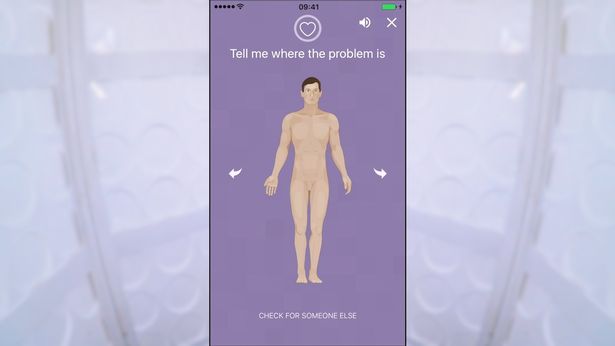 A top British entrepreneur thinks he's solved the problem of our over-stretched NHS – a personal robot doctor you can access with the click of a button.
Ali Parsa, founder of the Babylon health app, claims his new device is safer than visiting a doctor or nurse when you're worried about any undiagnosed symptoms.
Babylon is being hailed as the world's first artificial intelligence triage nurse and can be accessed on a smartphone at any time.
At the app's launch in London yesterday, Ali said his machine outperforms the health service and is a "phenomenal step" in the future of both the NHS and global healthcare.
"In the last three weeks, 20,000 people used our symptom checker and in the same time period 600,000 people used the 111 helpline – that's 3% of people already," he said at Babylon's HQ in West London.
"Rather than going on Google and terrifying yourself or causing further strain on the NHS by calling 111, use our symptom checker."
According to Babylon's calculations, in 102 clinical scenarios the health app outperforms doctors by 21.5% and nurses by 23.5%.
Ali also claims the app is 100% safe for checking symptoms.
He added that the app, at £4.99 a month, could be used in poor countries where there is limited access to healthcare. The app's symptom checker is also entirely free.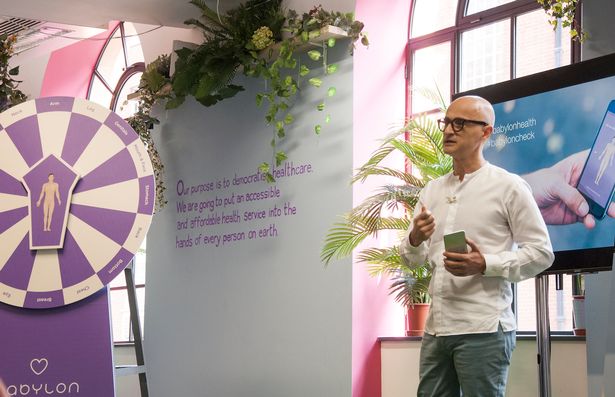 The smartphone device is designed to act like a triage nurse, asking a series of questions to advise patients about whether they have nothing to worry about or need to take action.
The algorithm for the app has been developed by more than 100 doctors who have repeatedly checked and re-tested the formula.
Ali put the app to the test with two live scenarios in front of an audience and the app produced the same result as a nurse and one of the country's top junior doctors, Dr Keziah Austin.
Dr Austin said: "It's a very impressive app. Nine times out of ten we have come to the same conclusions.
"It's clear to a lot of us that there is a crisis in the NHS at the moment and from my perspective it's a complimentary thing, not something that's going to put me out of a job."
The first scenario involved University College London's Professor Irwin Nazareth pretending to have an ailment in his ear.
Nurse Cheryl Meineke led Professor Nazareth through a series of questions and came to the same conclusion as the app – that he needed to visit a pharmacist.
Professor Nazareth then described a series of symptoms in his arm to Dr Austin, who concluded he should visit his GP – the same advice given by the app.
After spending three years developing Babylon, Ali insisted it hasn't been created to take over the work of real doctors and nurses.
"In healthcare the demand is so huge that we are a very, very long way from machines taking over," he said.
"One of the greatest things about artificial intelligence is not that it's going to take over humans and launch nuclear weapons against us.
"In the short term it's just going to help people do more."
Source: The Mirror