Artland, a platform dedicated to connecting art collectors and galleries worldwide, which was founded by Danish brothers Mattis and Jeppe Curth, has just announced a successful round of funding.
The new investors include one of the world's most famous handball players, Mikkel Hansen; Olympic dressage champion Andreas Helgstrand; musician and songwriter Shaka Loveless; and Airhelp founder Nicolas Michaelsen and early investor in Airhelp Poul Oddershede. They join art curator Jens-Peter Brask and other early-stage seed investors in Artland.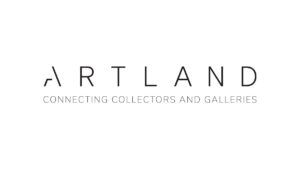 One of the new investors, Mikkel Hansen, is fascinated by the idea of creating an art community that has the potential to make the art world more open, especially for newcomers.
"I have often wondered why the art world seems to be so complicated — especially if you're a newcomer who wants to buy an art piece, it's a challenge to find information about the artist, the price range and so forth," says Hansen. "I hope Artland will help the art world become more transparent and available to both new and seasoned art collectors."
Together, these cultural icons — Mikkel Hansen, Andreas Helgstrand, Shaka Loveless, Jens-Peter Brask and other seed investors — have invested around $1 million in the rapidly growing Artland app. Brask feels that Artland is a new and handy tool to promote and discover a new generation of talented artists.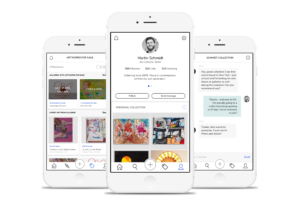 "The younger artists set the agenda; they are our new stars," says Jens-Peter Brask. "The dead artists don't need the money, so I want to support the new talented artists. Artland gives me a platform and a community where I can spread the news about these new artists. And, in my job as a curator, I can also learn from other people's collections and find art pieces nobody knew were out there."
Artland co-founder and CEO Mattis Curth emphasizes that this new funding will help Artland scale its business and to further grow the current base of tens of thousands of collectors and galleries all over the world
"This round of funding is great news for Artland," Curth says. "This new team will be a key factor in securing the continued expansion of the Artland community. It's all about investing in the product so we can keep on building something that users love."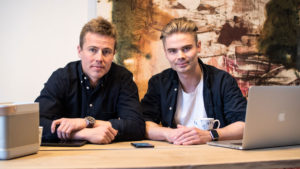 The Artland app is a professional network for collectors and galleries. It allows users to create profiles, upload photos of their collections and connect with like-minded art lovers and, potentially, art buyers. Art lovers both experienced and new to collecting can simply create a profile and browse, making art more accessible to all.
"We are in a period where the art world is ripe for transformation. The art world has been slow to adapt to new technologies, and now we see the huge need for it," says Curth. "The most important thing for us right now is that we continue our high growth — and this active investor group is fully supporting our vision and bringing in strong competencies."
Artland is available on Apple App Store and Google Play Store.
Source: Artland