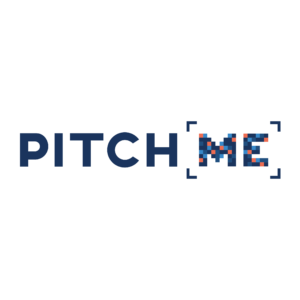 Today, PitchMe, the skills-based talent marketplace, announces the launch of its latest free product, the Job Description Generator, designed to help recruiters and hiring managers save time writing job descriptions by using artificial intelligence (AI) to create accurate, automated professional job descriptions in just three minutes.
PitchMe's Job Description Generator creates dynamic job descriptions by sourcing from more than 4,500 hard and soft skills within PitchMe's database. It leverages AI to automate the manual task of writing accurate job descriptions, thereby improving candidate matching based on the hiring manager's selection of core position details and skills. Job Description Generator's AI makes automatic updates to the descriptions as skill sets advance, meaning that each job description is always up-to-date with market trends and requirements.
Job Description Generator is the latest roll-out in a series of products the London-based HR tech company has launched to market to help improve the hiring process for HR and recruitment professionals. Its other products include SmartMe, a candidate profiling system that develops anonymised candidate profiles through the use of both offline and online data, helping improve matches and combat unconscious biases in the hiring process. 
"We developed Job Description Generator to help employers and recruiters maximise their potential outcome when searching for the best candidates for their specific roles. Based on our experience working with dozens of companies to place the right candidates for the right job, we understand the important role that job descriptions play in finding the right candidate. As technology rapidly advances and skill sets evolve, job descriptions require updating. Our AI-driven technology updates job requirements in accordance with these changes, resulting in highly accurate job descriptions. This saves recruiters and hiring managers time and money while attracting the right candidates to each role," commented PitchMe Co-Founder & CEO, Dina Bayasanova, PhD. 
"We are pleased to add to our suite of HR tools with this latest addition of Job Description Generator. Our aim at PitchMe is to revolutionise hiring by making it smarter, more intuitive and efficient for both candidates and employers —  resulting in the right match every time."
PitchMe's Job Description Generator is free to use independent of PitchMe's skills-based talent platform. It is available by visiting: https://pitchme.co/job-description-generator
Each AI-generated job description created can be published for free on PitchMe's platform, for instant matching with the top five candidates based on the specific skills and position details defined in the process. Recruiters and HR managers can also download the job description in Microsoft Word or PDF, to be shared across the organisation.
For more information, please visit: https://pitchme.co
Source: PitchMe