O2 is this week opening the doors to its new "AR Store of the Future" on Snapchat as part of its Black Friday activations. In a UK telco first, from Black Friday until 8 December, Snapchatters will be able to visit a virtual O2 store on Snapchat and shop three hero Samsung products by clicking on them to explore more detail and even buy through a Shop Now button present throughout the lens experience.
Created in partnership with Snap, this campaign is part of O2's Black Friday campaign created to promote the Black Friday offers on three key Samsung products – Samsung Galaxy S21 5G, Samsung Galaxy Z Flip3 and Samsung Galaxy Watch4.
Simon Valcarcel, Marketing director at Virgin Media O2 commented: "Black Friday is an important sales period for O2 and our phone partners so it's essential that our campaigns cut through all the noise to raise awareness of our great deals during this time. Our first AR Shop of the Future offers a unique and engaging shopping experience for our customers, enabling them to explore our Black Friday Samsung deals and make a purchase when and where it suits them."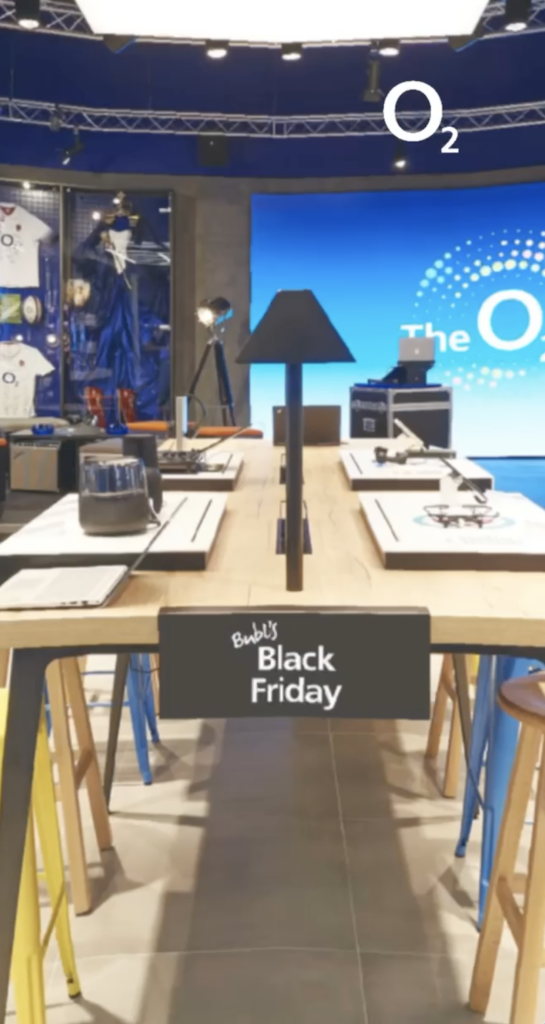 Here's how the experience works:
When Snapchatters open their Snapchat they will see the O2 icon in the carousel and will be invited to step into the O2 AR store, where they will see O2's Bubl (in 3D) holding a Black Friday deal box. The experience is also accessible by opening Snapchat and scanning the Snapcode below.
As Snapchatters follow Bubl into the store they will be greeted by a 180 degree O2 virtual store complete with Bubl's Black Friday posters.
Once inside Snapchatters will be able to comfortably explore and shop for Samsung S21, Flip3 and Watch4 products. This visual effect is a gyroscopic view so the user feels immersed in the visual without physically walking around the store.
Throughout the experiences Snapchatters will be able to avail of the "Shop Now" option.
At the Samsung desk, Bubl prompts Snapchatters to tap on each product to reveal the Black Friday deal and play with the products -e.g. For the Samsung Galaxy Z Flip3, Snapchatters are prompted to flip their camera and participate in a Samsung Galaxy Z Flip3 lens experience that showcases the flip function and water-resistant features.
Snapcode: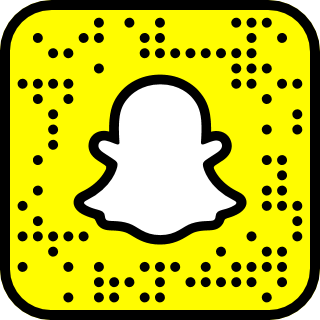 Source: Snapchat