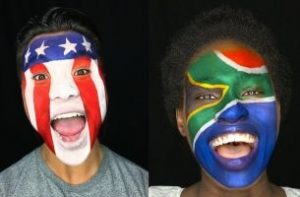 Nissan's Virtual Face Paint App 'Nissan Olympics Die Hard Fan' has gone Global, allowing sports fans to show and share their national pride for the sports teams that will be heading to Rio de Janeiro for the Olympics this summer.
The app has 2,000 designs that fans can use to paint their face via their smartphone or tablet.
Nissan recently penned the widest-reaching sponsorship deal in the history of collegiate sports. 100 colleges, 100 teams, and millions of sports fans. Experience design agency Critical Mass and Nissan used fan passion and the cutting edge mobile technology to create Diehard Fan—a virtual face paint app that lets anyone put on and share their team's game face.
An overnight success and a Cannes Lions-winner, the app will now ignite the passion of global fan base as Nissan partnered with NBC for the 2016 Summer Olympics.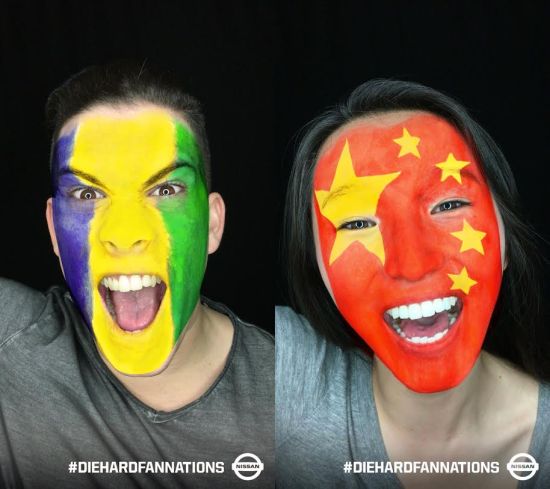 Source: Little Black Book