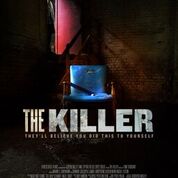 Just in time for Halloween, comes a new terrifying, 360 ̊ experiential advocacy short, The Killer, in support of Spitalfields Crypt Trust.
Released on YouTube and live event, The Killer, is a dark and disturbing VR psychological thriller, forcing viewers to not only lose themselves in the storyline but to become the storyline, seeing the horrors unfold around them.
In a twist, the conclusion of the short film, reveals the Killer's true identity. He is homelessness personified. Each scene in the film is engineered to make the viewer feel what it's like to be homeless. The script is taken from true stories of people who lived on the streets. The unconventional film is strategically aimed at breaking through the clutter in these artistic and edgy East London neighbourhoods that are currently seeing a staggering rise in rough sleepers.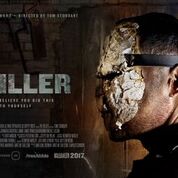 "Anyone who has been homeless will understand this film" said one of the charity's ex- regular visitors, now volunteer. "I couldn't drink enough and had no way to get out. I was so depressed and down in a hostel. People around me kept on drinking. I ended up sleeping in a cupboard by a tunnel. Weeks turn into months, it's endless."
The Killer had its powerful two-night premiere over the Halloween weekend (27/28th October) at Restoration Station in Shoreditch. Restoration Station is SCT's furniture restoration social enterprise that provides training and work experience for people in recovery from addictions.
In addition, the film was showcased at Veero's first pop-up virtual reality (VR) cinema experience,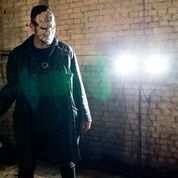 Haunted Cinema in London."From the beginning, VML and Irresistible Films were focused on pushing the limits of narrative storytelling in the emerging medium of immersive 360 film and using this to expose a new audience to the realities of London's alarming homeless problem," said Robb Smigielski, Executive Creative Director, VML London. "We are raising awareness for an incredible charity, and ultimately asking our audience to reconsider their assumptions about the terrifying reality of homelessness."
VML London and Irresistible Films created The Killer to support Spitalfields Crypt Trust, a London charity that for over 50 years has offered a safe place for people to escape life on the streets of East London and recover from their addictions.
Credits:
DIRECTED BY: Tom Stoddart
STORY & SCREENPLAY:
Executive Creative Director, VML London -Robb Smigielski
Senior Art Director, VML London – Chris Townsend
Senior Copywriter, VML London -Sarah Coker
PRODUCERS:
CEO, Irresistible Films – Matt M S Nelson
Producer, Irresistible Films – Max Von Zeffman
Producer, Irresistible Films -Charles Gordon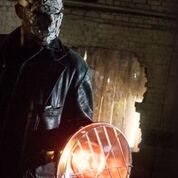 EXECUTIVE PRODUCERS:
CEO, Irresistible Films – Matt M S Nelson
Creative Director, Irresistible Films – Paul Maynard
EDITOR, COMPOSITOR & NUKE: Peter Welton, Irresistible Films
ADR, SOUND DESIGN & MIX: Rich Evans – Owner, Syncbox
SCORE: Brit Hansen
COLOURIST: Keidrych Wasley
TRAILER DIRECTOR: Karl Fenton
DIRECTOR OF PHOTOGRAPHY: Keidrych Wasley
SOUND RECORDIST: Peter Polak
STYLIST: Karen Smith
HAIR & MAKE-UP: Deborah Turbull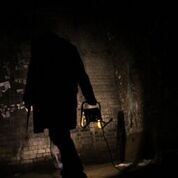 SPECIAL EFFECTS:Toby Stewart & Nigel Swift
ART DIRECTION: Grace Westwood
CAST
THE KILLER: Maxwell Cavenham
SECOND VICTIM: Connor Catchpole
THE AVATOR: Jamie Laird & Ryan Silverthorn
THE RESCUER: Rachel Elison
Source: VML London