Consumers Download QSR Apps Mainly for Discounts and Promotions
InMobi, a leading provider of content, monetisation, and marketing technologies that help businesses fuel growth, released new insights from its annual survey that shed light on the evolving consumer preferences and behaviours with Quick Service Restaurants (QSR). The study, conducted year-over-year, found that consumers value QSRs most notably for convenience and that loyalty programs are key to attracting more consumers.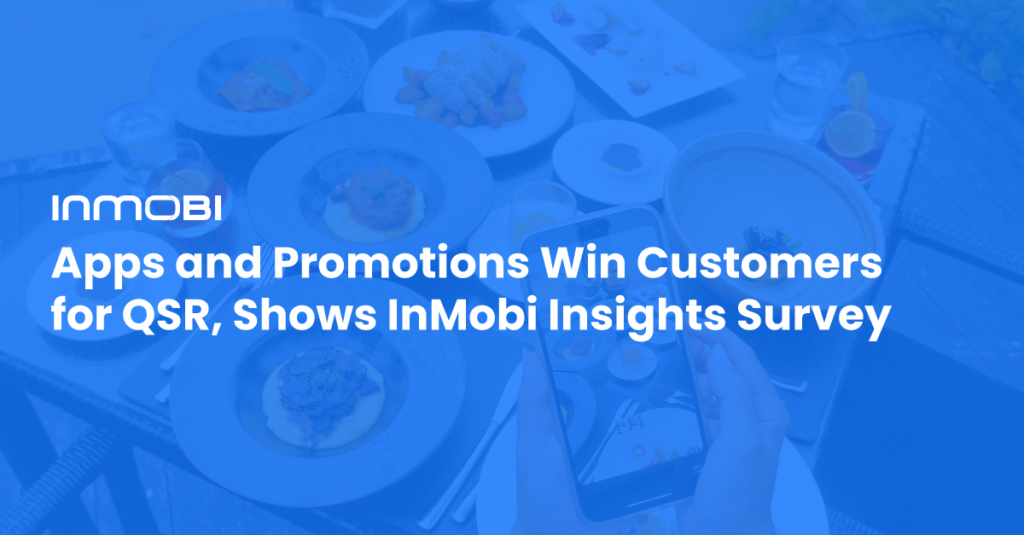 Brands should know:
Consumers value QSRs for convenience. Consumers are not opting for QSRs as frequently during mealtimes compared to the previous year. However, when they do choose QSR options, it is primarily driven by the element of convenience. The percentage of consumers ordering from QSRs more than once a week has declined from 27% in 2022 to 23% in 2023. Simultaneously, the percentage of consumers ordering once a week has seen a growth from 23% in 2022 to 28% in 2023.
Pick-up and drive-thru orders remain the preferred order types, demonstrating that consumers highly prioritise grab-and-go options. This trend showcases the increasing demand for seamless and quick dining experiences, aligning with the fast-paced lifestyle of modern consumers.
Loyalty is here and those with apps and promotions won customers during the work-from-home peak of Covid. The likelihood of consumers downloading a restaurant's mobile app has significantly increased from 17% in 2022 to 24% in 2023. The main driving force behind app downloads continues to be discounts and promotions; however, a notable shift is observed in 2023, with more consumers showing interest in exclusive in-app offers.
There was a remarkable increase in consumers being exposed to restaurant mobile apps through mobile advertisements in 2023. 39% of consumers were exposed to mobile ads for QSRs in 2023 vs 31% 2022. This trend aligns with the growing adoption of mobile technology and the impact of Gen Z on consumer habits.
"Convenience, loyalty programs, and strategic mobile app implementation emerge as key growth drivers for the QSR industry. With the rise of mobile adoption and the influence of Gen Z, QSRs must prioritise mobile app strategies to compete with those who won customer loyalty and convenience during the work-from-home peak, or double down to maintain their lead from the chasing pack," says Justin Sparks, Director of Vertical Strategy, North America at InMobi.
The data indicates that as the QSR landscape continues to evolve, offering the best deals and seamless ordering experiences will be pivotal in attracting and retaining customers.
Source: InMobi