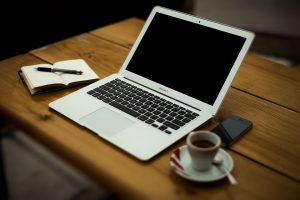 With the June 30th "no new Flash uploads" deadline from Google ad networks now behind us, the digital advertising industry is still trying to adjust to the new playing field.
With that in mind, Monotype has rolled out the availability of new digital ad licenses – making it easier for brands and advertisers to use and deploy web fonts in HTML5 ads.
Monotype has extended the Monotype Enterprise License, a simple and flexible license that enables brands to use fonts across all platforms for a single fee, to now include the use of web fonts in HTML5 digital advertising.
What's more, we're told that MyFonts.com has extended a new license for customers looking to use web fonts in HTML5 digital ads.
"HTML5 is the best way to seamlessly deliver media-rich, interactive brand experiences across all platforms and devices," said Brett Zucker, senior vice president of product management and marketing at Monotype.
"Web fonts are integral to this process as type is an important part of brand expression and consistency. Using text-as-image within these creative ad units will fall short when brands want to create truly dynamic, responsive campaigns that need to be adapted and pushed in real time. We're helping brands solve for some of these industry changes, all the while improving the impact and engagement that they are looking for as part of their digital advertising campaigns."
Source: Mobile Marketing Watch