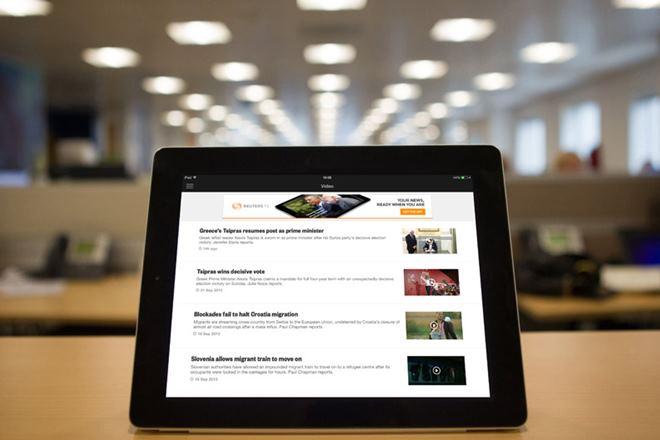 Mobile plays a pivotal role in overall marketing plans of not just new economy brands but traditional players as well, with the latter now going beyond brand awareness campaigns on digital. And rightly so. According to a Criteo survey, 36% of online traffic for major retail, e-commerce and travel companies in India, comes from mobile websites and apps generating overall sales of 32%. Online traffic from mobile apps alone comprises 11%, which gets totally converted into actual sales. No wonder mobile campaigns are increasingly becoming sophisticated with an increased focus on performance marketing.
Even campaigns on social media platforms like Twitter and Facebook are linked to performance metrics. "A lot of marketers now track the number of visits that lead back to the website and time spent by the user on the site. They focus not just on app downloads but also on downstream events, such as how users engage with the app post download," says Akshay Mathur, SVP, Komli Media.
In mobile advertising, many new ad formats around video are gaining ground with brands considering call-to-action video campaigns. So far, video was only seen as an extension of TV and not directly linked to performance. "In terms of display and search, you are way more likely to survive a plane crash than you are to click through a banner ad," muses Vijay Kunduri, commercial director, ASEAN and India, Unruly. "In the face of these declining metrics, marketers are looking at more impactful ad solutions and formats. That's where video comes in, being the most impactful medium for storytelling."
According to a recent Nielsen Consumer Neuroscience study, video ads with above average EEG scores (emotional ads) deliver a 23% uplift in sales volume, and according to Unruly EQ data, around 70% of viewers who experience an intense emotional response to an ad are more likely to buy the product.
On top of this, the emergence of OTT players implies a likely massive increase in advertisers adopting video. "We'll also see a further rise in user-controlled outstream video formats, given that Indian consumers are the second most likely, after the UK, to want to control video ads," Kunduri adds.
So while video gains momentum on mobile, native and display ads are not far behind when it comes to non-intrusive, performance-oriented ad solutions. BrandWagon looks into how publishers and advertisers are working with new ad formats as a part of their mobile strategy.
A mobile-first approach
Yahoo India rolled out its mobile ad format, Tiles in September this year. Yahoo Tiles, a post tap ad format, is cross-device, lightweight, mobile optimised and non-invasive in nature. "We built this using lightweight components that allow us to efficiently design and develop ads with swipable images, videos, social feeds and 360° content based on campaign objectives," says Roger Li, director, ad creative technology, APAC, Yahoo.
As part of its mobile-first strategy, Yahoo India is working on re-imagining its global platforms (search, mail and Tumblr) and content verticals (news, sports, finance and lifestyle) to create immersive experiences and advertising opportunities that align with these new environments. "In fact, mobile is the largest contributor to MAVENS (mobile, video, native and social) adding over $1 billion, or nearly a quarter to our traffic-driven revenue," says Gurmit Singh, VP and MD, Yahoo India.
In India, two ad formats lead the way when it comes to mobile advertising: video and native. Experts say in the last six to seven months, the Indian market has opened itself to video ads in a big way. "The number of videos played on our mobile network in India grew 150% between January and June this year," says Arun Pattabhiraman, VP and global head of marketing, InMobi.
The company is bringing advanced video ad formats in India this year such as vertical video, which is a full screen, immersive, 9:16 aspect ratio video format and second, 360 degree video. It is a VR experience and enables a 360 degree view of the location where the video was shot.
For Google, 55% of watch time for YouTube comes from mobile. "Most of our advertisers that prefer to go onTV are also looking to reach out to individual consumers on mobile via YouTube," says Nitin Bawankule, industry director, e-commerce, local and media, Google India.
In September, Google introduced its call-to-action TrueView ad format for YouTube. It is designed to move video beyond general branding where advertisers can display a call-to-action banner at the base of the video during and at the end of the video.
According to Google, three ad formats work well in India. One, TrueView video ad, which is a win-win for both consumers and advertisers. While consumers have the option to skip the ad and save time and bandwidth, advertisers don't have to pay unless the consumer sees the complete ad, or for at least 20 seconds. Other ad formats are YouTube bumper ads and Google shopping ads. The former are five second ads and work well in the case of product launches or if an advertiser wants to push app downloads.
Even as video ads are hogging the limelight, it doesn't mean the end of the road for search and display ads.
At Google, close to 60% of search queries come from mobile. However, there is a shift towards display on mobile. "More and more people are directly searching within the app instead of searching through the toolbar. On the mobile you get a better response by going directly to say, a Swiggy or Flipkart," says Pattabhiraman of InMobi.
However, after video, the biggest growth driver is native ad format. "The advantage of native is that it lends itself to many different forms — depending on the content in which it is immersed," says Singh of Yahoo. It could be text or video or image, ranging from in-stream advertising to in-game native formats. Studies of native campaigns on the Yahoo network show that as compared to display ads, native ads are more effective — a user is 3.6 times more likely to conduct a branded search and six times more likely to run a related search after seeing a native ad.
Focus on RoI
While mobile is clearly an established advertising medium for e-commerce, the story of traditional players in the FMCG, auto and insurance space is no different. Even FMCG has moved around 15 to 20% of its spends to digital. Consider this: HDFC Life gets 30% traffic monthly from mobile on its website and on an average spends 15-20% of the total media budget on digital for its campaigns.
"Mobile is an inherent part of our marketing media mix constituting around 40% of the budget and it increases every year," says Sanjay Tripathy, senior executive VP, marketing, e-commerce, analytics and digital, HDFC Life.
According to HDFC Life, impact properties perform well on mobile. "The roadblock ad format on mobile gives us branding plus website visits, while standard 300×250 and native branding banners are good for regular campaigns," Tripathy adds.
"The medium also allows us to directly connect with our customers through conversations; learn from their experiences and often surprise them with a 'money-can't-buy' opportunity," says Coca-Cola India spokesperson. The largest beverage maker in the country by revenue also uses performance advertising from time to time, such as during the launch of Coke Zero in India.
While newer ad formats have witnessed greater traction, it is the 'topicality' and 'situational advertising' that drives greater engagement for most traditional brands. However, the story is different for digital-born brands. For example, ShopClues decided to go digital for offer marketing this festive season unlike its peers who focussed on print and TV.
"We spent about 30% of our budget during Diwali on digital, which was mostly videos," says Nitin Agarwal, AVP, marketing, ShopClues where about 25-30% of the marketing spend is focussed on digital of which 70-75% is on mobile.
Online furnishing retailer Pepperfry, on the other hand, equally distributes its marketing budgets between online and offline. Within online, 70% of the budgets are attributed towards search, which include SEO, product listing, re-marketing, SEM and others. "For us performance marketing channels such as keyword search, Facebook and PLA have worked very well," says Kashyap Vadapalli, CMO at Pepperfry. "We spend about 20-25% on mobile," he adds.
However, any mobile strategy cannot work in a silo, given that TV is still a significant part of the ad spend. "With 230 minutes a day spent by the individual consumer, mobile has emerged as the largest device of shared consumption habit with television," says Hitesh Chawla, co-founder and CEO, SilverPush, a digital marketing company. "In the future, we expect to see the use of mobile meshing as an effective behaviour tool to understand and optimise TV media spends in real time."
Starting from creative optimisation to what kind of TV channels and day parts benefit the marketer to see action from the consumer post the appearance of the TV ad, brands could link digital goals to measure the effectiveness of TV ad campaigns.
Source: Financial Express