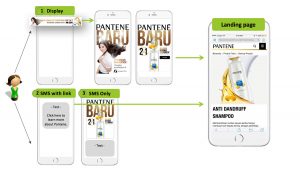 For the launch of its new Pantene Anti Dandruff Shampoo for women in Indonesia, Procter & Gamble's (P&G) campaign objective was to reach and engage with all female customers between the ages of 15-55 years. The customers needed to come from across all rural and urban areas, as well as all "secondary cities and urban agglomerates in provinces, who use every possible type of handsets, across various channels and come from every socio-economic classes as well.
To deliver the campaign P&G tasked MediaCom and mobile advertising specialist Out There Media (OTM), who decided to achieve this by "micro-targeting at scale".
"The strategy was to communicate in a way that is equally enticing for each and every particular segment and segment combinations. In markets like Indonesia, with a smartphone penetration of merely 20% and a large rural population, the success lies in adapting creatives and language to the specific user, using "micro-targeting at scale", with the right message to the right person, at the right time and place," revealed OTM in their release.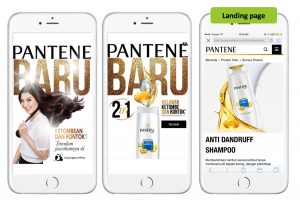 The mobile advertising and data monetisation firm, executed this strategy in three steps:
For rural areas and villages with lower ARPU (SEC) groups and a higher legacy and feature phone penetration they applied a personalised messaging approach, messaging dialogues that does not require a smartphone, but can be seen with feature phones and legacy phones as well.
For medium ARPU (SEC) groups across rural as well as urban areas where feature phones prevail, with a small but growing smartphone population they applied messaging and personalised display interstitials and banners.
For high ARPU (SEC) groups across predominantly urban areas with a high smartphone penetration, rich media dynamic creatives (changes with the day, weather, person) were used.
As a consequence, each and every user was engaged in a way that was most "familiar" and "enticing" to them, speaking their language depending on handset, area, ARPU, habits – as opposed to a one size fits all or a smartphone-only approach.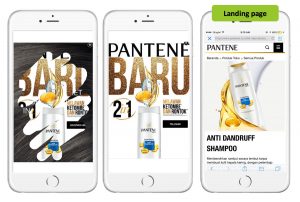 Additionally, all creatives were 'zero rated', which means that any interaction with the message/ad would not eat into people's data plan, in a market where internet connectivity is not yet present and people do not have an "all you can eat data plan." Video experience in consumer usage is also not uniform as Indonesia has innate challenge on Bandwidth issue.
"This might not be important in markets like the US or Western Europe, where people are predominantly on unlimited data plans but it surely matters in markets like Indonesia. A good marketer (like P&G) would not want to have their users "pay" for interaction with their brand," said OTM.
The campaign reached over 25 million users with this micro targeted approach, with 31 times higher performance in terms of engagement and response rates than industry comparables.
Source: Out There Media