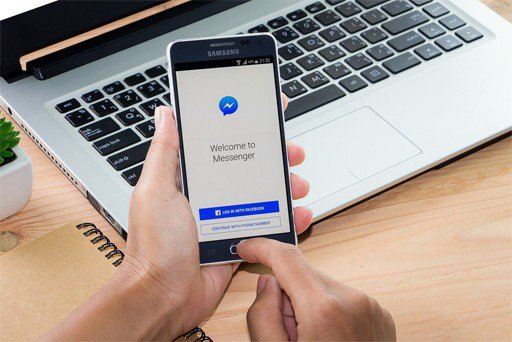 While penetration of smartphones and mobile services continues to increase in Asian markets, mobile advertising is not as prevalent as is assumed. Brand owners still allocate a substantial amount of money to advertise on conventional media.
According to data from the Asia Pacific branch of the Mobile Marketing Association (MMA), the average company in Asia will spend only 7 to 10 percent of their marketing budgets on mobile advertising despite rising smartphone usage across the region.
This is particularly apparent in Indonesia as some companies increase focus on mobile advertising, but it does not necessarily translate to higher marketing dollars.
MMA Asia Pacific managing director Rohit Dadwal explained that despite an increased percentage in mobile ad spending, the format would likely end up as the third-largest ad platform in Indonesia after television and radio in the coming years due to the size and reach of conventional media in the country.
Dadwal explained that the average brand in Indonesia allocated between 14 and 15 percent of their marketing budget for mobile-based advertising and spent the remaining budget on broader platforms, such as television, which is considered the most popular advertising platform in Southeast Asia's largest economy.
Currently, in terms of an overall advertising budget, not a lot of local brands have moved into mobile marketing, as the share has yet to reach 5 percent of the marketing industry.
"The main effect of the rise of mobile usage is that companies will start to allocate more money for mobile advertising from their budgets little by little, from 10 to 20 percent currently to about 30 percent in the near future," Dadwal said during a recent discussion in Jakarta.
A suitable strategy for mobile marketers, he added, is not to look at the landscape as a place where mobile advertising will triumph over other media but to see both mobile and more traditional media as integrated platforms where marketing campaigns can run parallel with each other.
"It's no secret that mobile advertising poses a threat to other forms of advertising. However, to succeed in marketing today, you shouldn't use a completely mobile strategy. You need a marketing strategy that includes mobile because it will help you with your overall marketing objectives in the end," Dadwal said.
Previously, client leadership partner of Mindshare Indonesia media agency Wendy Soeweno commented that brands, conventional or digital, would still focus on television and radio advertising because of the scope and range television and radio provide in Indonesia.
Television and newspapers used to be the biggest recipients of advertising spending. The tide is turning. Digital ads are poised to take 25 percent of ad spending in Indonesia by 2019 from 7.3 percent in 2015, according to forecasts by eMarketer.
Digital ads almost tripled to US$835 million in 2015 from $234.2 million in 2013 and the figure is expected to increase more than four times to $4.9 billion by 2019.
"We believe that communicating with consumers through the digital world is significant to building our brand," corporate secretary of Unilever Indonesia Sancoyo Antarikso said recently.
Unilever, one of the country's biggest spenders on advertising, has been intensifying the placement of its product commercials through Google's video sharing platform YouTube.
In terms of strategies, Dadwal elaborated on how the integrated mobile-conventional approach was working currently and acknowledged that there could be a major shift to mobile marketing happening in the future.
According to a joint study by Google and Singaporean investment company Temasek, Indonesia is poised to have the fourth-largest amount of internet users in the world with 215 million people connected by 2020. Meanwhile, smartphone usage in Indonesia currently includes approximately 43 percent of the population.
Source: Jakarta Post