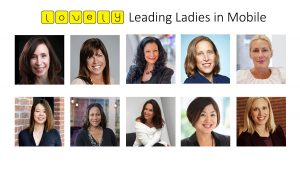 March 8th is not just another day in March, it is International Women's Day. A day we commemorate and celebrate the amazing work women do.
At Lovely Mobile News, we believe women should be recognized for their amazing contributions all day, every day! Mobile Marketing is kind of our jam, so we wanted to specifically recognize a few powerful women for their inspiring innovations in this industry.
All of the women listed are presented in no particular order. These women range from various backgrounds, yet, all have contributed to the mobile marketing industry.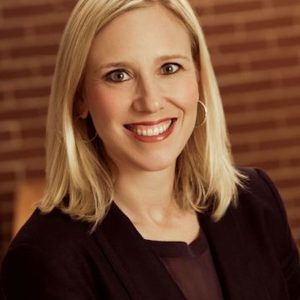 Marne Levine, COO of Instagram
Most people are familiar with the app named Instagram. Instagram is a community of over 300 million people sharing pictures and videos. Marne Levine has been the COO at Instagram for the past 2 years.
Over the past 6 years Marne has had the privilege to work for Facebook as the head of global public policy. Instagram was founded in 2010 then acquired by Facebook in 2012.
Marne then became the COO of Instagram in 2015 where she has been responsible for helping scale the company's business operations globally. She has worked with governments and organizations to assist in their understanding of Facebook`s transformative technology.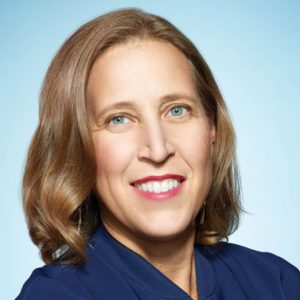 Susan Wojcicki, CEO of YouTube
Google, Intel, and YouTube are just a few of the companies Susan Wojcicki has had the pleasure of working for. Susan Wojcicki was a contributor in the development of Google Books and Google Images.
She is credited with the development of AdSense, Google`s second largest source of revenue. In addition, she is regarded as one the person who persuaded Google to purchase YouTube when they were developing Google Video. This led to her current position as CEO of YouTube.
Susan has been a part of Google`s two largest acquisitions which were YouTube for $1.65 billion and DoubleClick for $3.1 billion. In 2015, Time Magazine recognized her as the most important person in advertising.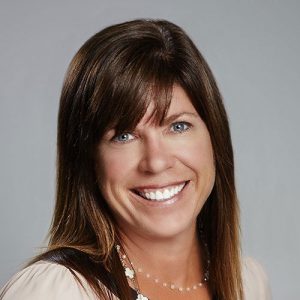 Mollie Spilman, CRO of Criteo
Over the past 24 years Mollie Spilman has been working in the media business. The companies span from AOL to Millennia Media. Mollie is in charge of all global commercial operations at Criteo.
Of course, Spilman has been CEO of two start-up companies before her latest role which include Time Warner and Discovery Corporation. Criteo is a digital advertising company that specializes in personalized ads. Mollie`s main focus at Criteo is to help cross-device and cross-digital channels to better personalize ads to people.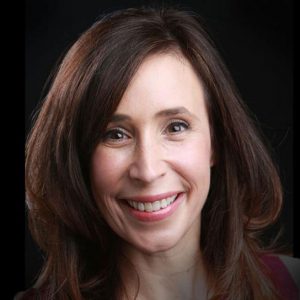 Merideth Kopit Levien, CRO and EVP of the New York Times
The newspaper industry is currently in decline. Merideth Kopit Levien is accredited with the digital side of the New York Times. She has increased revenue by collaborating with companies like Netflix, Dell and MetLife.
Her experience within the news industry stems back to 1993. Merideth was promoted to CRO and EVP of the New York Times. In other words, she is in charge of both advertising and print.
Merideth currently serves on The Interactive Advertising Bureau (IAB) and the Ad Council. She hopes to transition the news industry into the digital age.
Gladys Kong, CEO of UberMedia
Gladys Kong is known for being an entrepreneur and innovator in the mobile technology sector. A few of her roles include the VP of engineering at Snap Technologies Inc. and VP of research at Idealab.
Kong has overseen the creation of many companies which encompass Evolution Robotics, Evolution Pages, and Omnilux. Gladys was picked up by UberMedia as its CTO and general manager in 2012 then promoted to CEO in 2015. UberMedia uses social and location information to target mobile ads to individuals.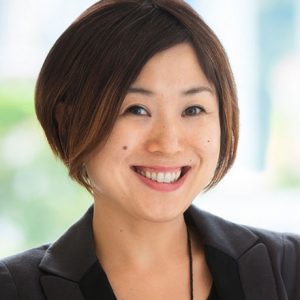 Kyoko Matsushita, Managing Director of APAC for Essence
Kyoko Matsushita has widespread experience working with companies like Google, The Financial Times, and Tesco Mobile.
She has been deeply involved in online/mobile gaming companies like EA and Sony Europe. In addition to that experience she was the former global account director for Leo Burnett / Starcom Media. She has been exposed to over a decade of experience in digital and tech industries.
She currently holds the position as managing director of APAC for Essence. She is recognized for growing revenue 107% in her first year on the job.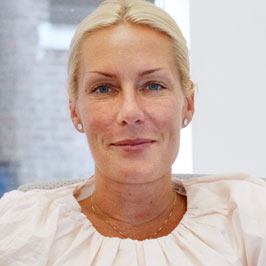 Anna Bager, Senior Vice President and General Manager at IAB
VP and general manager at the Interactive Advertising Bureau's Mobile Marketing Centre of Excellence is the prestigious title of Anna Bager.
The company is an industry trade organization that focuses on the changing mobile market. Bager has made the HTML5 format an industry standard. Her focus is on driving the growth of the mobile marketplace.
She has previously held many other titles including: Head of Research and Senior Consultant at Ericsson`s Business Consulting unit, European Consulting Manager at IDC`s Networking Centre and Equity Analyst.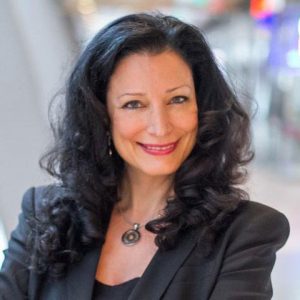 Petra Vorsteher, CAO and Co-Founder of Smaato
Petra Vorsteher was a pioneer for women in the mobile marketing industry by co-founding Smaato in 2005. Smaato is a real-time bidding and supply side ad platform for developers. The company brings in an estimated $100 million per year and collaborates with over 90,000 app developers.
She played a vital role as a founding member of Intershop in the mid 90's growing a start-up company to be worth over $12 billion. Petra contributed to the $25 billion licensing deal with Deutsche Telekom.
In addition, she has been appointed Hamburg Ambassador to San Francisco by the governor, International Ambassador TUHH by the President, and is regarded as one of the most powerful women in the mobile industry.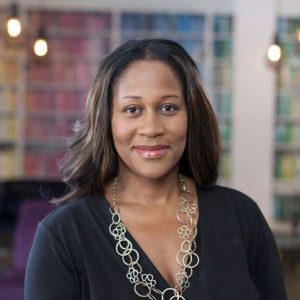 Karen Blackett, Chairwoman of MediaCom UK
The UK's biggest media agency is MediaCom. Karen Blackett was promoted from CEO to Chairwoman of the company at the beginning of last year.
She holds this prestigious position as the most senior black executive, both male and female, in the UK Ad world. Karen successfully pitched MediaCom`s biggest account, Tesco, for $135 million.
This past month Karen was appointed president of NABS, which is a non-profit group for ads and media. To top it off she was awarded an OBE at Queen`s Honours list last year for her extensive work in the media industry.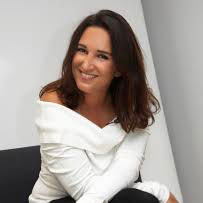 Kerstin Trikalitis, Chief Executive Officer and Co-Founder Out There Media
Previously a Managing Director of WIN S.A., Kerstin Trikalitis grew Out There Media (OTM) using over 16 years of mobile industry experience.
OTM works to assist advertisers and others involved in mobile in creating targeted advertising campaigns for mobile.
Kerstin was selected as an "Endeavor High Impact Entrepreneur" in 2013 and the Mobile Entertainment Forum picked her as one of the "Top 50 Female Executives in Mobile."
She is a regular Keynote Speaker at international conferences and has served on the Cannes Lions Jury in the category "Mobile" in 2014.
Kerstin is the Chair Emeritus of the Board of the Mobile Marketing Association (MMA) for the EMEA region.
Article by Mackenzie B Rice, Lovely Mobile News