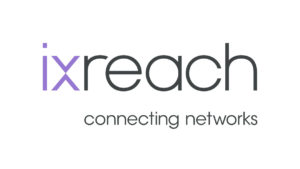 IX Reach, a leading global provider of wholesale connectivity solutions, specialist in remote peering and SDN direct interconnectivity to all the major cloud providers is proud to announce that its remote peering capability now extends to 50 Internet Exchanges (IXPs) worldwide.
IX Reach is thrilled to have recently signed its 50th global remote peering partner agreement. Peering is beneficial for three key reasons: it lessens the need for IP transit significantly reducing network costs, it increases redundancy and it improves network resiliency providing a better end user experience. IX Reach has upgraded its peering fabric one step further by offering it remotely; a network needn't be in the same location as an IXP – it just needs access and interconnectivity to the IX Reach network.
"Hitting 50 connected IXPs is a huge milestone for us," said Simon Vye, CEO at IX Reach. "Connecting to a single port in any one of our 170+ PoPs on our global network gives our customers remote peering access to all 50 Internet Exchange partners worldwide, plus SDN direct interconnection to all major cloud providers and high-speed point-to-point/multipoint ethernet connectivity."
IX Reach is the clear first choice for connectivity to any of the 50 global peering platforms thanks to its specialisation in remote peering.  This coupled with its broad and far-reaching global network which includes major cities across Europe, North America, the Middle East and Asia plus extensive metro connectivity in 11 key locations.
Source: IX Reach